Jurnal Peternakan (e-ISSN: 2355-9470 | p-ISSN: 1829-8729)  is a scientific journal focusing on all aspects of animal science. The journal was published since 2004 by the Faculty of Agriculture and Animal Science, State Islamic University of Sultan Syarif Kasim Riau and consistently published twice a year in February and September. Jurnal Peternakan associated with Himpunan Ilmuwan Peternakan (HILPI).
Jurnal Peternakan topics including: animal production, animal feed and nutrition, animal reproduction and breeding, animal post-harvest technology, socio-economic livestock, and animal health.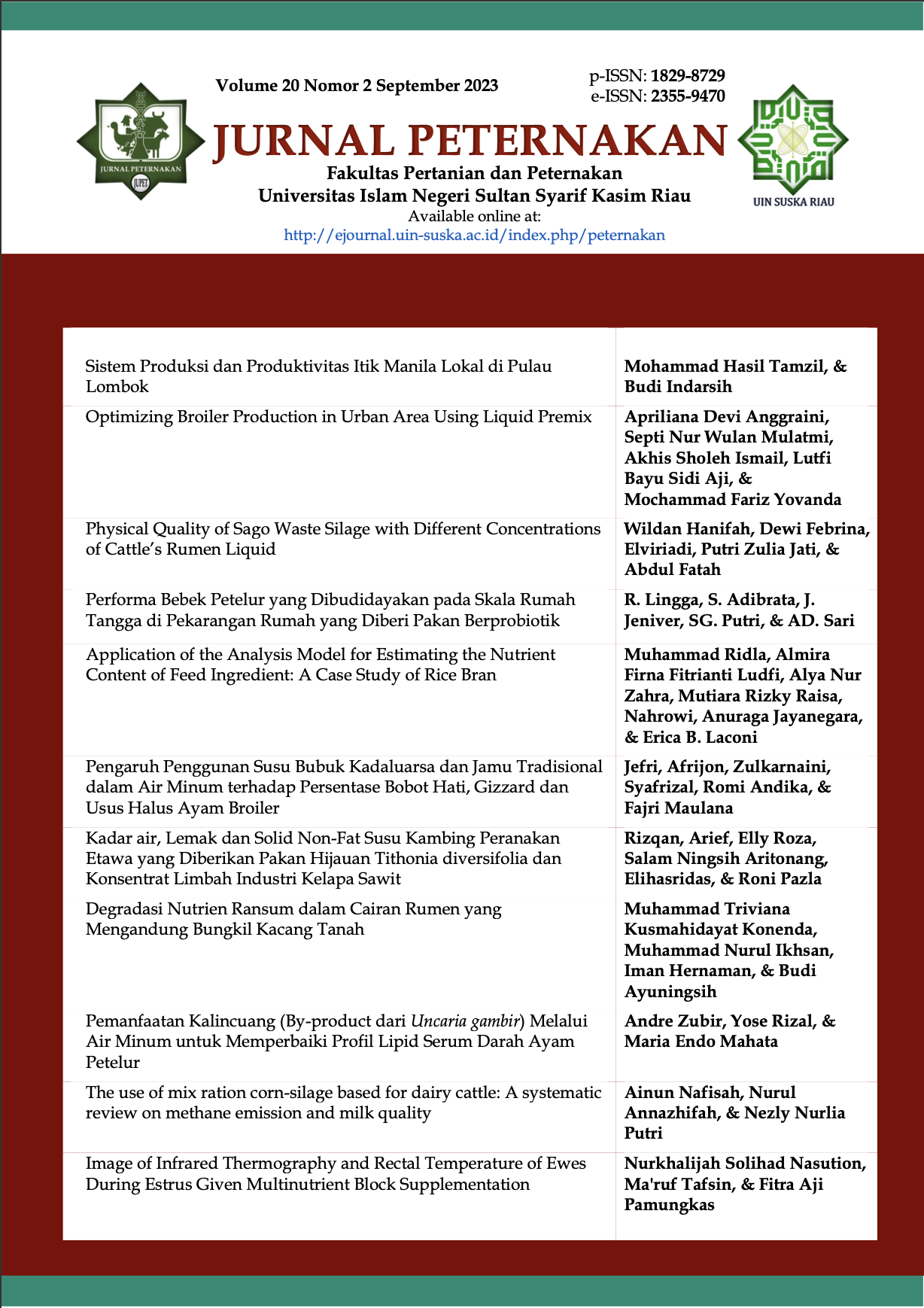 Announcements
No announcements have been published.