Hukum Islam (Print- ISSN: 1411-8041) dan (E-ISSN : 2443-0609)  is peer reviewed journal by Faculty of Sharia and Law  State Islamic University Of Sultan Syarif Kasim Riau. The journal is aimed at spreading the research results conducted by academicians, researchers, and practitioners in the field of Islamic Law. In particular, papers which consider the following general topics are invited: Islamic Family Law, Islamic Economic Law, Islamic Constitutional Law, Islamic Criminal Law, and other Islamic Law. The journal is published periodically twice a year, every June (first edition) and December (second edition)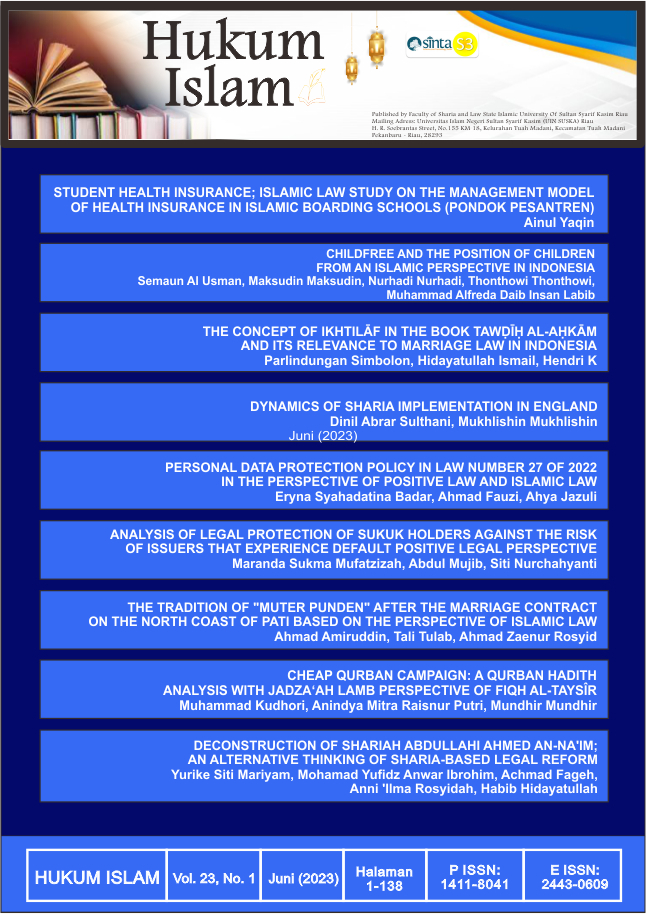 Announcements
No announcements have been published.
Vol 23, No 1 (2023): HUKUM ISLAM
Hukum Islam is a journal that contains scientific manuscripts of research results in the field of Islamic Law.

This edition has been gradually available in our OJS since 20 June 2023. All articles in this edition (9 original research articles) are written by 28 authors from 14 affiliates and 5 countries (Egypt, Malaysia, Sudan, Tunisia, and Indonesia).
Table of Contents
Articles