QALBU DALAM KAJIAN PSIKOLOGI ISLAM
Abstract
Dalam khazanah psikologi islam, qalbu adalah salah satu term sentral yang dibahas secara mendalam. Karena menurut kajian psikologi islam, qalbu merupakan salah satu struktur kepribadian manusia. Bahkan qalbu menjadi penentu baik atau buruknya perilaku seseorang. Qalbu selalu menjadi subtansi yang paling penting dalam diri manusia, perbincangan yang dijadikan untuk menilai seseorang selalu berkaitan dengan qalbu, bukan hanya tingkah laku namun dari keimanan individupun cenderung fokus dengan qalbu. Apabila qalbu seseorang tersebut baik maka baik pula lah imannya. Namun jika qalbunya buruk maka imannya pun akan menjadi buruk. Kajian ini merupakan penelitian studi pustaka. Kajian ini diharapkan dapat menambah wawasan dan khasanah ilmu pengetahuan mengenai Qalbu yang menjadi salah satu kajian Psikologi Islam.
Keywords
Kata Kunci: Qalbu, Psikologi, Islam
References
Al-Ghazali. 1988. Ihya' 'ulum al-din. Kaherah : Dar al-Tauzi'.
Al-Qur'an. 2010. Syamil Qur'an Bukhara, Tajwid dan Terjemahnya. Bandung : PT. Sigma Examedia Arkanleema.
Attabik, A. & Zuhdi. A. 1973. Kamus Kontemporer Arab-Indonesia. Jakarta: Yayasan Penyelenggara Penerjemahan al-Qur'an.
Baharuddin. 2007. Paradigma Psikologi Islam (Studi Tentang Elemen Psikologi dan Al-Qur'an). Yogyakarta : Psutaka Pelajar
Bastaman, H. D. 2005. Integrasi Psikologi dengan Islam Menuju Psikologi Islam. Yogyakarta : Pustaka Pelajar.
Corbin, H. 1998. Alone With The Alone. Unitet State Of America : Prenceton University Press.
Faridi,S. 1986. Inner Aspects of Faith. Kuala Lumpur : A.S. Noordeen.
Gawain, S. 2002. Meditation. Calipornia : Nataraj Publishing.
Mubarok, A. 2002. Al-Irsyad An-Nafsiy Konseling Agama Teori dan Kasus. Jakarta : Bina Rena Pariwara.
Mujib, A. 2017. Teori Kepribadian Perspektif psikologi Islam. Jakarta : Rajawali Pers
Mukhlis & Lestari, Y.I. 2011. Psikologi Islam. Pekanbaru : Al-Mujtahadah Press.
Sugiyono. 2012. Metode Penelitian Kuantitatif Kualitatif dan R&D. Bandung: Alfabeta.
Sukanto. 1985. Nafisologi Sutau Pendekatan Alternatif Atas Psikologi. Jakarta : Integaritas Press.
Wibirama, S. 2009. "Geliat Islam di Thailand," Wibiramahttp://wibirama.com/2009/02/23/s-wibirama-geliat-islam-di-thailand/(diakses pada 18 Mei 2012).
Yunus, M. 1990. Kamus Arab-Indonesia. Jakarta : Hidaya Karya Agung.
Yusuf, Y. M. 2003. Corak Pemikiran Kalam Tafsir Al-Azhar. Jakarta : Penamadani.
DOI:
http://dx.doi.org/10.24014/af.v18i1.7154
Refbacks
There are currently no refbacks.
Editorial Office Board
Pascasarjana UIN Sultan Syarif Kasim Riau
Jl. KH. Ahmad Dahlan, No. 94 Kode Pos : 28129.
Contact Person :
Khairunnas Jamal
khairunnasjamal@uin-suska.ac.id
0823 6130 7171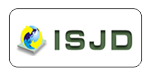 This work is licensed under a
Creative Commons Attribution 4.0 International License
.
View My Stats