Online Submissions
Already have a Username/Password for Al-Fikra : Jurnal Ilmiah Keislaman?
Go to Login
Need a Username/Password?
Go to Registration
Registration and login are required to submit items online and to check the status of current submissions.
Author Guidelines
Manuscript Submission
Author should first register as Author and is offered as Reviewer through the following address: http://ejournal.uin-suska.ac.id/index.php/al-fikra/about/submissions#onlineSubmissions 
The author should fulfill the form as detail as possible where the star marked form must be entered. After all form textbox was filled, Author clicks on "Register" button to proceed the registration. Therefore, Author is brought to online author submission interface where Author should click on "New Submission". In the Start a New Submission section, click on "'Click Here': to go to step one of the five-step submission process". The following are five steps in online submission process:
Step 1 - Starting the Submission: Select the appropriate section of the journal, i.e. Original Research Articles, Review Article, or Short Communication. Thus, the author must check-mark on the submission checklists. An author should type or copy-paste Covering Letter in Letter to Editor.
Step 2 – Uploading the Submission: To upload a manuscript to this journal, click Browse on the Upload submission file item and choose the manuscript document file (.doc/.docx) to be submitted, then click "Upload" button until the file has been uploaded. Do not upload cover letter and other supplementary files here.
Step 3 – Entering Submission's Metadata: In this step, detail authors metadata should be entered including marked corresponding author. After that, manuscript title and abstract must be uploaded by copying the text and paste in the textbox including keywords.
Step 4 – Uploading Supplementary Files: Supplementary file should be uploaded including Covering/Submission Letter, and Signed Copyright Transfer Agreement Form. Therefore, click on Browse button, choose the files, and then click on Upload button.
Step 5 – Confirming the Submission:  Author should final check the uploaded manuscript documents in this step. To submit the manuscript to ushuluddin journal, click Finish Submission button after the documents are true. The corresponding author or the principal contact will receive an acknowledgment by email and will be able to view the submission's progress through the editorial process by logging in to the journal web address site. 
After this submission, Authors who submit the manuscript will get a confirmation email about the submission. Therefore, Authors are able to track their submission status at any time by logging in to the online submission interface. The submission tracking includes a status of manuscript review and editorial process. If there are difficulties in the submission process, please contact email: al-fikra@uin-suska.ac.id 
Article consists of title, name of author, affiliation, abstract (Indonesian and English), keywords, introduction, methodology, results and discussion, conclusion, and references (Template).
The content of research manuscript should include intruduction (problems, research question, objective and theory of the research), methodology, the findings, discussion, and coclusion and recommendation.  
Published since 2000, Al-Fikra: Jurnal Ilmiah Keislaman is a bi-annual peer-reviewed journal which aims at providing the readers with broader yet in-depth studies on all branches of Islamic thought
Scholars and experts working in all scientific disciplines pertaining to Islamic thought and manuscripts dealing with Islamic scholarships and practices are invited to contribute to the Journal. All articles should be original, research-based, unpublished and not under review for possible publication in other journals. All submitted papers are subject to review of the editors, editorial board, and blind reviewers. Submissions that violate our guidelines on formatting or length will be rejected without review.
Articles should be written in either Indonesian, Malay, Arabic or English languages between 5000-8000 words including text, tables and figures, notes, references, and appendices intended for publication. All submission must include 150-200 words abstract and at max 5 keywords.
Instructions on the Writing Structure of the Articles
Instructions on the Writing Structure of the Articles refer to the following conditions: (or download the following: TEMPLATE Al Fikra)
Abstract.
The abstract includes mainly : (1) Research purposes (2) Research Design (3) Problem Solving/Finding (4) Conclution.
Introduction. The introduction includes mainly: (1) research problems; (2) insights and problem-solving plans; (3) formulation of research objectives; (4) summary of theoretical studies related to the problem under study; and (5) literature review (previous research studies related to the title). In this section, there are sometimes also expectations of research results and benefits. The length of the introduction is around 2-3 pages and typed with 1.15 spaces. For articles that will later be published in the Al Fikra : Jurnal Ilmiah Keislaman, the detailed rules for the article format follow the provisions of the article format in the e-journal.
Research methods. Basically this section explains how the research was carried out. The main material of this section is (1) research design; (2) population and sample (research purposes); (3) data collection techniques and instrument development; (4) and data analysis techniques. For research that uses tools and materials, it is necessary to write the specifications of the tools and materials. Tool specifications describe the sophistication of the tools used while the material specifications describe the types of materials used. For qualitative research such as classroom action research, case studies, and so on, it is necessary to add the presence of researchers, research subjects, informants who helped along with ways to explore research data, location and duration of research as well as a description of checking the validity of research results.
Results and Discussion. The research results presented in this section are "clean" results. Data analysis processes such as statistical calculations and hypothesis testing processes need not be presented. Only the results of the analysis and the results of hypothesis testing need to be reported. Tables and graphs can be used to clarify the presentation of research results verbally. Tables and graphs must be commented on or discussed. For qualitative research, the results section contains detailed sections in the form of sub-topics that are directly related to the research focus and categories. The discussion in the article aims to: (1) answer the problem formulation and research questions; (2) shows how the findings were obtained; (3) interpret/interpret findings; (4) linking research findings to established knowledge structures; and (5) bringing up new theories or modification of existing theories. In answering the formulation of the problem and research questions, the results of the study must be concluded explicitly. Interpretation of findings is carried out using logic and existing theories. Findings in the form of reality in the field are integrated/linked with the results of previous studies or with existing theories. For this purpose, there must be a reference. In bringing up new theories, old theories can be confirmed or rejected, some may need to modify theories from old theories. In an article, sometimes it can not be avoided organizing the writing of research results into "subtitle children".
Conclusions. Conclusions present a summary of the description of the results and discussion, referring to the research objectives. Based on these two points, new ideas are developed which are the essence of the research findings.
References.Terms of reference library:
a. Try to use the latest references (last 10 years)
b. Primary reference sources (journals) of at least 80%.
c. As far as possible reduce self-citation (using self-reference)
d. Reference to the text uses the author's last name and year of publication.
e. If the author is more than two people to seven people, then all
f. All references in the manuscript must be listed in the bibliography.
g. The manuscript accompanied by the author's biodata is sent through the online journal system (ojs) Al Fikra : Jurnal Ilmiah Keislaman website at: http://ejournal.uin-suska.ac.id/index.php/al-fikra/index  or by e-mail to midarelhakim1983@uin-suska.ac.id.
h. The editor has the right to edit the text without changing the content.
Figures and Tables
Place the table label above the left edge table (align text left), while the image label at the bottom of the center image (center text). Write down specific tables, for example, Table 1, when referring to a table. Examples of writing tables and picture captions are as follows:
Table A.1 Table Title (justify)/ Tabel A.1  Judul Tabel (justify)
Sumber:/مصدر
Image format/ Format Gambar
Picture center position (center). Gambar posisi center (tengah) seperti gambar A.1.

Gambar A.1  Judul Gambar (center)
Sumber: / مصدر(center)
Numbering format/ Format Numbering
A.    .....................................................................................   
     1.    ............................................................................... 
     2.    ............................................................................... 
         a.    .........................................................................  
         b.    ......................................................................... 
             1)    ................................................................... 
             2)    ................................................................... 
                  a)    ............................................................. 
                  b)    ............................................................. 
Citation Guidelines and References
Writing citations and references is recommended using reference application management such as Mendeley, EndNote, Zotero or applications on Ms. Word.

Citation and bibliography use format using APA 6th Style Edition writing techniques bodynotes.
Copyright Notice
Authors who publish with this journal agree to the following terms: 
Authors retain copyright and grant the journal right of first publication with the work simultaneously licensed under a Creative Commons Attribution License that allows others to share the work with an acknowledgement of the work's authorship and initial publication in this journal.
Authors are able to enter into separate, additional contractual arrangements for the non-exclusive distribution of the journal's published version of the work (e.g., post it to an institutional repository or publish it in a book), with an acknowledgement of its initial publication in this journal.
Authors are pe
Privacy Statement
The names and email addresses entered in this journal site will be used exclusively for the stated purposes of this journal and will not be made available for any other purpose or to any other party.
Editorial Office Board
Pascasarjana UIN Sultan Syarif Kasim Riau
Jl. KH. Ahmad Dahlan, No. 94 Kode Pos : 28129.
Contact Person :
Tuti Andriani
tutiandriani@uin-suska.ac.id
0822 8893 1412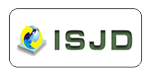 This work is licensed under a
Creative Commons Attribution 4.0 International License
.
View My Stats