EKONOMI ISLAM ANTARA PELUANG DAN TANTANGAN KE DEPAN
Abstract
Among the law system of life that man needs is economic system as a system pertaining with issues around kinds of prices, spreading of income, work opportunity, monetary, trade, etc. Capitalism and socialism economics systems are systems that were introduced for a long time ago, but now the facts prove that capitalism system is not actually needed by human being. Islamic Economics is an alternative system that emphasizes principle of justice in which benefit and welfare for all together, not for personal or individual interests by allowing any way. The efforts to introduce the Islamic economy are intensifying its socialization, increasing appeal, preparing human resources that skilled in civil works and possess scientifically sufficient vision and doing lobbies on "high level" business politics among the public opinion authorities in order to involve so that people even interested.
Keywords
Islamic economy, alternative system, and justice
DOI:
http://dx.doi.org/10.24014/af.v4i1.3752
Refbacks
There are currently no refbacks.
Editorial Office Board
Pascasarjana UIN Sultan Syarif Kasim Riau
Jl. KH. Ahmad Dahlan, No. 94 Kode Pos : 28129.
Contact Person :
Khairunnas Jamal
khairunnasjamal@uin-suska.ac.id
0823 6130 7171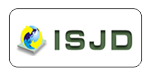 This work is licensed under a
Creative Commons Attribution 4.0 International License
.
View My Stats