Pendidikan Kaderisasi Kepemimpinan di Pondok Pesantren Menurut KH. Imam Zarkasyi dalam Pendidikan Islam
Abstract
In Boarding School institution Kyai as supresme leader. His ability to lead greatly influences the course of the education process and the existence of boarding school. Not a few is some boarding school, some kiai only rely on their charisma to lead and careless about regeneration, as preparation for the next generation in leading pesantren. So when he pssed away, there are changes in leadership style by the next generation which is caused by various things. Whish has an impact on changes in policy making yhat are not based on pesantren values. The regeneration in pondok pesantren must be carried out whit the aim that the successor leaders have a strong foundation in leading, based on the values of pondok pesantren which have been instilled by it's predecessor and not dependent on its charisma. In an effort to prepare the next leader in the boarding school K.H. Imam Zarkasyi believes that there are at least seven points that must be implemented and given to the cadres, starting from: direction, training, assignment, habituation, escort, availability and approaches. In a process, of course there are factors that support and inhibit those faced in order to produce qualified prospective leaders.
Keywords
Regeneration, Leadership, Boarding School
References
A. Halim, Suhartini, dkk. Manajemen Pesantren. (Yogyakarta, PT. LKIS Pelangi Aksara, 2005)
Chowdhury, Subir. Organisasi Abad 21. (Jakarta: Gramedia, 2005)
Elmaliki, Hasby. Menggapai Proses. (Yogyakarta, DEEPUBLISH, 2019)
Kurniadin, Didin dan Imam Machali, Manajemen Pendidikan Konsep dan Prinsip Pengelolaan Pendidikan. (Yogyakarta: Ar-Ruzz Media, 2012)
Mahmud, M. Shulthon dan M. Khusnurdilo. Manajemen Pondok Pesantren. (Jakarta: Diva Pustaka, 2004)
Muchtarom, Zaini. Dasar-Dasar Manajemen Dakwah. (Yogyakarta, Al-Amin Press, 1996)
Rais, Amin. Moralitas Politik Muhammadiyah. (Yogyakarta: Dinamika, 1995)
Soebar, Abd. Halim. Modernisasi Pesantren Studi Transformasi Kepemimpinan Kyai dan Sistem Pendidikan Pesantren. (Yogyakarta, LKis Yogyakarta, TT)
Suharto, Ahmad. Menggali Mutiara Perjuangan Gontor (Kumpulan Artikel Value Majalah Gontor). (Namela, Edisi IV, 2015)
Sukwaity, Sudirman dan Slamet Sukamto. Ekonomi untuk SMA kelas XII. (Yogyakarta: Yudhistira Ghalia Indonesia, 2007)
Supardi, Imam. Dasar-dasar Administrasi Pendidikan. (Jakarta: Ditjen Dikti, 1998)
Veithzal, Rivai. Kepemimpinan dan Perilaku Organisasi. (Jakarta: PT. Raja Grafindo Persada, 2006)
Wahid, Abdurrahman. Kepemimpinan Dalam Perkembangan Pesantren Dalam Menggerakkan Tradisi. (Yogyakarta: LKis, 2007)
Yasmadi, Moderinasi Pesantren Kritikan Nur Cholis Madjid Terhadap Pendidikan Islam Tradisional. (Jakarta: Ciputat Press, 2002)
Zarkasyi, Abdullah Syukri. Bekal Untuk Pemimpin. (Ponorogo, Trimurti Press, 2011)
DOI:
http://dx.doi.org/10.24014/af.v19i1.8450
Refbacks
There are currently no refbacks.
Editorial Office Board
Pascasarjana UIN Sultan Syarif Kasim Riau
Jl. KH. Ahmad Dahlan, No. 94 Kode Pos : 28129.
Contact Person :
Khairunnas Jamal
khairunnasjamal@uin-suska.ac.id
0823 6130 7171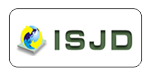 This work is licensed under a
Creative Commons Attribution 4.0 International License
.
View My Stats