KEWENANGAN WALI DALAM MENENTUKAN PERNIKAHAN JANDA YANG BELUM DEWASA MENURUT IMAM AL-SYAFI'I
Abstract
A woman who has never been married. The mariage must be approved by her legal guardian, namely her father or grandfather. A woman who wants to get married must have a legal guardian. The guardian in the school of Imam Al-Shafi"i is one of the requirements that must be fulfilled. A father may arrange a marriage for a virgin woman with a man who is at the same level without her permission whether she is still immature or mature by having a comparable dowry. In other words, she may be forced by her legal guardian, father or grandfather, to get married without her permission. However, for a widow who is immature, Imam Al-Shafi"i stated that her father should not force her to get married before she is mature. Imam Al-Shafi"i prohibits the guardian in this case is a father to arrange a marriage for an immature widow because Imam Al-Shafi"i adheres to the virginity. A mature woman may be forced while an immature widow may not be forced because the widow is considered to be no longer a virgin.
References
Abu Zahrah, Muhammad, Tarikh Madhahib al-Islamiyyah, Kairo: Dar Fikr al-Arabi, 2009
Al- Syafi,i ,Abi Abdullah Muhammad bin Idris, Al-Umm, Juz. 5, Beirut: Dar al-Kutub al-Ilmiah, th
Al- Syurbasyi, ahmad, Sejarah dan Biografi Empat Imam Mazhab, alih bahasa oleh Sabil Huda dan H.A. Ahmadi, Jakarta: AMZAH, 2008
Al-husaini, Taqiyuddin Abu Bakar bin Muhammad, Kifayatul Akhyar, alih bahasa oleh Syarifuddin Anwar , Mishbah Musthafa, Surabaya: Bina Iman,th
Al-Zuhaili , Wahbah, Fiqh Islam, alih bahasa Abdul Hayyie, dkk, (Jakarta:Gema Insani, 2011), jilid 9, hlm.lm.182.
Amin Suma ,Muhammad, Hukum Keluarga Islam di Dunia Islam,Jakarta: PT. Raja Grafindo Persada, 2004
Ash Shiddieqy, Teungku Muhammad Hasbi, Filsafah Hukum Islam, Jakarta: Bulan Bintang,1993, Cet.ke-5
Azni, Ilmu Fiqh dan Hukum Keluarga Perpektif Ulama Tradisional dan Kontemporer, Pekanbaru:Fakultas dakwah dan komunikasi Uin Suska Riau, 201
Bultaji, Muhammad, Manhaj al-Tasyri' al-Islami fi al-Qarni al-Tsani al-Hijiri, Universitas Islam bin Sa'ud , 1997
Chalil, moenawar, Biografi empat serangkai Imam Madzhab, Jakarta: Gema Insani, 2016
Departemen Pendidikan Nasional, Tim Redaksi Kamus Bahasa Indonesia;Dendy Sugono, Sugiyono, Yeyen Maryani Kamus Besar Bahasa Indonesia,Jakarta : Balai Pustaka, 2008
Pamungkas,Imam dan Maman Surahman, Fiqh empat madzhab, Jakarta: Al-Makmur, 2015
Rofiq,Ahmad, Hukum Perdata Islam di Indonesia, Jakarta: PT. Raja Grafindo Persada, 1977
Rusyd, Ibnu, Bidayat al-Mujtahid wa Nihayat al-Muqtasid, Beirut: dar al-Jiil, juz 2, 1409/1989
Sopyan,yayan Tarikh Tasyri',Jakarta: Gramata Publishing, th
Syarifuddin ,Amir, Garis-Garis besar Ushul Fiqh, Jakarta: Kencana Prenada Media Group, 2012, Cet.ke-1
Syaukani, Al-Imam, Ringkasan Nailul Authar, alih bahasa Amir Hamzah Fachruddin, Asep Saefullah, Jakarta: Pustaka Azzam,2006, Cet.ke-1
DOI:
http://dx.doi.org/10.24014/af.v18i1.7062
Refbacks
There are currently no refbacks.
Editorial Office Board
Pascasarjana UIN Sultan Syarif Kasim Riau
Jl. KH. Ahmad Dahlan, No. 94 Kode Pos : 28129.
Contact Person :
Khairunnas Jamal
khairunnasjamal@uin-suska.ac.id
0823 6130 7171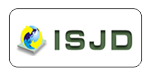 This work is licensed under a
Creative Commons Attribution 4.0 International License
.
View My Stats