'A STORY OF "BAQAROH": A JUSTIFICATION OF THE ISRAILIAN ANOMALY AND DISOBIDIANCE'
Abstract
The  Our'anis referencefor   human  beings  to  see   the  historyoj human   civilization  in   ancient   time,    inciudinq  the    history  ofthe Jewishpeople.TheJews   have  atraditionofbadfaith  alwaysdeviate from    "Tauhid"  (monotheism),  this   condition  is  commonand   has become  a  habitthathas   taken  holdofmany  generations.  Practices ofidolatry,  paganism,    anomaly  form    sand     other    disobediences, whichisatraditionthat  regeneratesand  will  continueinhibittothe Jews.  Bani  Israilalso  did  notobey  tothe  treatisewhichbroughtthe prophet    Moses.   Deviating   conception   (anomalous),   their    bad qualitiessuch   ashostile,stubborn,hard-hearted,  brokenpromises, grabber,greedy  and   others,  have   repeatedly  told   by  God  inthe Qur'an:Messagefrom   surah  al-Baqarah  verse   67isthe  evidence that  justifies   how   bad   character  of  Bani   Israil.  PhilosopherKarl Marx  said:"TheJew   can  only  befree   when   their  habitualattitude nolongermaintained"
Keywords
Bani Israil, TheJews; anomaly;disobediences
References
AI-Qur'anul Karim
Muhammad Ali as-Shobuniy, 1976, Shafwatu al-Tafasir, Darel
Hadits, Kairo
M.M al-Azhamiy, The History The Qur'anic Text, Gema lnsani
Press, 2005
M Quraish Shihab, Tafsir al-Mishbah, Lentera Hati.Jakarta, 2009 asywah Ulwaniy, Yahudi dan Kems(/k~1I1 di Hilmi, 2007,
Akademika Presindo, Jakarta
Ar-Raghib al-Asfahaniy Abu al-Qasim ai-Husain ibnu al­ Mufaddal, 1997 , Mufradat al-Qur 'an , Beirut, Darel Kutub al-Ilmiyyah
M. Ali As-Shobuniy, Tafsir ayat ahkam, Maktab al-Ghazali,
Damaskus, Syiria
Ibnu Katsir Abul Fida' Isma'il, 1419, , Tafsir al-Qur'an al
Azhiim,Beirut, Darel Fikri al-Arabiy
Abdurrahman bin Naasir as-Sa'diy, Tafsir Kalam al-Mannan,
Resalah publisher, 2002,
Wahbah az-Zuhailiy, Tafsir al-Munir, Gema Insani, Jakarta, 2013
DOI:
http://dx.doi.org/10.24014/af.v13i1.3990
Refbacks
There are currently no refbacks.
Editorial Office Board
Pascasarjana UIN Sultan Syarif Kasim Riau
Jl. KH. Ahmad Dahlan, No. 94 Kode Pos : 28129.
Contact Person :
Khairunnas Jamal
khairunnasjamal@uin-suska.ac.id
0823 6130 7171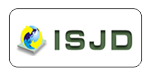 This work is licensed under a
Creative Commons Attribution 4.0 International License
.
View My Stats