MODEL EMANSIPASI QUR'ANI TERHADAP KAUM PEREMPUAN
Abstract
The notion of women's emancipation is first emerging from the Koran. The Scripture has a lot of ideas and views on the emancipation of women. Views of the Koran on the improvement of women is not only limited to the ideas of course, but the Koran produces many of the provisions that must be followed in order to improve upon women. What is desired by the Koran to the condition of women is not an absolute equality between men and women. However, the Koran continued to see each of them has different tasks and functions. Both must carry out the functions and duties of each, for harmony and happiness together. Then the gender difference in the Koran is not negative discriminatory as alleged many scholars. Gender distinction in the Koran is distinction of partners or joint.
Keywords
Emancipation, Women, Men and Partners
References
Anang Haris Himawan. Teologi Feminisme Dalam Budaya Global; Telaah Kritis Fiqih Perempuan. Jurnal Ilmu dan Kebudayaan; Ulumul Qur'an. No.4/VII/97.
Didin Syafruddin. Argumen Supremasi atas Perempuan Penafsiran Klasik QS al-Nisā': 34. Jurnal Ilmu dan Kebudayaan; Ulumul Qur'an. Nomor 5 dan 6, Vol V. 1994. Edisi Khusus 5 tahun UQ.
Ḥijāzi, Muhammad Maḥmūd, Al-Tafsīr al-Wādhih, Bairut, Dār al-Jayl, 1993
Ibn Katsīr, `Imād al-Dīn Abī al-Fidā' Isma`il, Tafsīr al-Qur'ān al-`Azhīm, Bandung, Shirkah Nur Asia, tth.
al-Jawi, Muhammad Nawawi. Al-Tafsīr al-Munīr Jilid. Bandung; Shirkah al-Ma`arif. t.th.
Kadar M. Yusuf. Pembelaan Alqur'an Kepada Kaum Tertindas. Jakarta; Bumi Aksara. 2005
al-Maraghī, Ahmad Mustafā, Tafsīr al-Marāghī, Bairut, Dar al-Fikr, 1974.
Nasharuddin Umar. Theologi Menstruasi: Antara Mitos dan Kitab Suci. Jurnal Ilmu dan Kebudayaan; Ulumul Qur'an. No.2, Vol IV th 1995.
Shāwi, Ahmad, Al-Shāwi `Alā al-Jalālayn, ttp, al-Bāby al-Ḥalabi, tth.
al-Shābuni, Muhammad `Ali. Shafwah al-Tafāsīr. Bairut; Dar al-Jayl. t.th
al-Siba`i, Musthafa. Al-Mar'ah bayn al-Fiqh wa al-Qānūn. t.tp; al-Makatabah al-`Arabiyah. t.th.
al-Tirmizi, Abi Isa Muhammad bin Isa bin Surah. Sunan al-Tirmīzi. Bandung; Maktabah Dahlan. t.th.
al-Wahidi, Abi Hasan Ali. Asbāb al-Nuzūl. Bairut; Dar al-Kutub al-`Ilmi. t.th.
DOI:
http://dx.doi.org/10.24014/af.v11i1.3855
Refbacks
There are currently no refbacks.
Editorial Office Board
Pascasarjana UIN Sultan Syarif Kasim Riau
Jl. KH. Ahmad Dahlan, No. 94 Kode Pos : 28129.
Contact Person :
Khairunnas Jamal
khairunnasjamal@uin-suska.ac.id
0823 6130 7171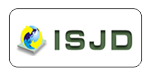 This work is licensed under a
Creative Commons Attribution 4.0 International License
.
View My Stats