ORIENTASI FIKIH DALAM PENDIDIKAN ISLAM Imam Hanafi
Abstract
The transformation process in formal Islamic education institutions is more oriented Fiqh Minded which emphasizes on wrong-right, sin-reward. Furthermore, it also occurs in teaching process of informal Islamic education. Some educators or propagators use 'sin-reward' method in front of his audience. Islamic education is more oriented on dramatisation of ritual's reward; fasting in ramadhan, pilgrimage during ramadhan, and alms giving. As a result,  students are influenced by paradigm of 'sin-reward'. This teaching pattern gives impact to the pattern of performing Islamic rituals which emphasizes on the form of fiqh an sich. In fact, behaviour is formed from an understanding of theological values, belief in the Almighty. This students attitude is supported by the fact or phenomenon which can be called as moral crisis among students ; the presence of student brawl, free-sex, and many others. This is due to Islamic education patterns do not emphasize on the importance of love, affection, tolerance, respect and so on. The implication of such model is that the rise of   fiqh paradigm (namely single truth, single mazhab, and piety is measured by the obedience to fiqh), group or religious fanaticism, discrimination and religious conflicts.
Keywords
Educations, Fikih, and Fanatism
References
Abdurrahman Shaleh Abdullah. 1990, Teori-Teori Pendidikan Berdasarkan al-Qur'an, (trj), Jakarta : Rineke Cipta.
Abdul Wahid, 2003, "Tendensi Anti Pluralisme dalam Pendidikan Agama Islam", dalam Jurnal Ulumuna, Volume VII Edisi 12 Nomor 2 Juli – Desember, 2003.
Abdul Hakim dan Yudi Latif, 2007, Bayang-Bayang Fanatisme; Esai-esai Mengenang Cak Nur, Jakarta : Paramadina.
Amin Abdullah. 1997, Falsafah Kalam di Era Postmodernisme, Yoyakarta : Pustaka Pelajar.
____________, 2002, "Kerukunan Umat Beragama ; Perspektif Filosofis-Pedagogis" dalam Jurnal Multikultural dan Multireligius.
Azyumardi Azra, Esei-Esei Intelektual Muslim dan Pendidikan Islam, (Jakarta : Logos Wacana Ilmu, 1998).
Asrori S. Karni (ed). 2000, Pesan-Pesan Taqwa Nurcholis Madjid. Jakarta : Paramadina.
Annemarie Schimmel, 1975, Mystical Dimension of Islam, Chapel Hill: The University of North Carolina Press
Farid Issack, Qur'an, 1999, Liberation and Pluralisme: an Islamic Perspective of Intireligious Solidarity Against Oppression, (Oxford : Oneworld Publication
Fritjhof Schoun, 1975, The Trancendent Unity of Religions, New York : Harper & Row.
Hasan Langgulung, 1986, Manusia dan Pendidikan : Suatu Analisa Psikologi Pendidikan, Jakarta : Pustaka al-Husna.
Hassan Hanafi, 2001, Agama, Kekerasan, dan Islam Kontemporer, Yogyakarta: Jendela.
Imam Barnadib, 2004, Pendidikan (Sistem dan Metode), Yogyakarta : Pustaka Pelajar,
Ibn Taimiyah, tt, Iqidla al-Shirat al-Mustaqim Muhalifatu Ashab al-Jahim, Beirut: Dar al-Fikr.
Jalaludin Rahmat, 2002, Dahulukan Akhlaq diatas Fiqh, Bandung : Mizan
Komaruddin Hidayat, 1995, "Manusia dan Proses Penyempurnaan Diri" dalam Budhy Munawar Rahman (ed). Kontekstualisasi Doktrin Islam dalam Sejarah. Jakarta : Paramadina.
Komaruddin Hidayat, 2002, "Ketika Agama Menyejarah" dalam al-jami'ah, vol. 40. No 1, January - Juni 2002.
Kuntowijoyo. 1997, Identitas Politik Umat Islam. Bandung : Mizan
Maksum, 1999, Madrasah: Sejarah dan Perkembangannya, Jakarta : Logos, 1999.
M. Quraisy Shihab. 2000, Tafsir al-Mishbah ; Pesan, Kesan dan Keserasian al-Qur'an, vol. 1. Jakarta : Lentera Hati.
Mulyadi Kartanegara. 2002, Paronama Filsafat Islam ; Sebuah Refleksi Autobiografis. Bandung : Mizan.
Muhammad Iqbal. 1982, Membangun Kembali Pikiran Agama dalam Islam (trj), Jakarta : Tinta Mas.
Mun'im A. Srry (ed), 2004, Figh Lintas Agama ; Membangun Masyarakat Inklusif-pluralis. Jakarta : Paramadina.
Muslih Usa (ed), 1991, Pendidikan Islam di Indonesia antara Cita dan Fakta Yogyakarta : Tiara Wacana.
Marliyn R. Waldman, 1985, "Primitive Mind/Modern Mind: New Approaches on Old Problem Appleid to Islam", dalam Richard C. Martin (ed), Approach to Islam in Religious Studies (Arizona : The University of Arizona Press,
Munir Mulkhan, 2007, Satu Tuhan Seribu Tafsir, Yogyakarta : Kanisius
DOI:
http://dx.doi.org/10.24014/af.v11i1.3850
Refbacks
There are currently no refbacks.
Editorial Office Board
Pascasarjana UIN Sultan Syarif Kasim Riau
Jl. KH. Ahmad Dahlan, No. 94 Kode Pos : 28129.
Contact Person :
Khairunnas Jamal
khairunnasjamal@uin-suska.ac.id
0823 6130 7171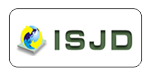 This work is licensed under a
Creative Commons Attribution 4.0 International License
.
View My Stats