AL-QUR'AN DAN MODERNITAS (Pergeseran Paradigma Pemahaman Al-Qur'an)
Abstract
Pada era globalisai dan informasi ini, masihkah Al-Qur'an mempunyai peran dan fungsi yang konstruktif? Peran konstruktif tersebut tidak hanya terbatas pada terapi Al-Qur'an terhadap patologi sosial yang mengitarinya (eksternal), tetapi juga Peran konstruktif Al-Qur'an di dalam berdialog dengan corak dan warna pemahan muslim terhadap Al-Qur'an itu sendiri (internal). Dengan begitu, maka tantangan atau apalah namanya mempunyai dua dimensi: pertama, eksternal dalam usahanya mengahadapi patologi individual dan sosial, dan yang kedua adalah internal, dalam arti, bagaimana Al-Qur'an menuntun dan mengkoreksi pemahamaman orang Muslim terhadap kitabnya sendiri
Keywords
Al-Qur'an, Modernitas, Pemahaman Al-Qur'an
References
Fazlur Rahman, Islam and Modernity, (Chicago: University of Chicago Press, 1982).
Rueben Levy, The Social Structure of Islam, (Chambrigde: Chambrigde at The University Press, 1971).
Muhammad Iqbal, Pembangunan Kembali Alam Pikiran Islam, Terjemahan Osman Ralibiy, (Jakarta: Bulan Bintang, 1983).
Ahmad Syafi'i Ma'arif dan Said Tuhuleley (penyunting), Al-Qur'an dan Tantangan Modernitas, (Yogyakarta: Sipress, 1990).
Michael E. Marmura, "Ghazali and Demostrative Science", The Moslem World, XLIX, 1959
DOI:
http://dx.doi.org/10.24014/af.v9i2.3828
Refbacks
There are currently no refbacks.
Editorial Office Board
Pascasarjana UIN Sultan Syarif Kasim Riau
Jl. KH. Ahmad Dahlan, No. 94 Kode Pos : 28129.
Contact Person :
Khairunnas Jamal
khairunnasjamal@uin-suska.ac.id
0823 6130 7171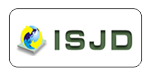 This work is licensed under a
Creative Commons Attribution 4.0 International License
.
View My Stats