EKONOMI MELAYU DALAM TATANAN EKONOMI ISLAM
Abstract
This article discuss Malay economics in Islam economics order, between of jejula (Arisan) skim , garden pawn skim, pedua skim, promise sales skim, jetty money sales skim (having deposit), installment sales skim and all. This study concludes all these study behavior of Malay chartered investment counsel becoming the culture based on to Islam chartered investment counsel. This caused that exercise of culture done by Malay public is not quit of conceited al-Qur'an and Hadis
Keywords
Ekonomi Melayu, Tatanan Ekonomi Islam, Aktivitas Budaya Melayu
References
'Abd al-Rahman al-Sabuni, al-Madkhal li Dirasah al-Tasyri' al-Islami, J. I. (Damsyiq: Matba'ah al-Riyad, 1980).
Ungku Abdul Aziz, Pilgrims Economy Improvement Plan. Kuala Lumpur, kemudian dalam, Lembaga Urusan dan Tabungan Haji Sebagai Satu Institusi Pelaburan Islam. (Kuala Lumpur: tp. 1980)
Ahmad Al-Sharbasi, Al-Mu'jam al-Iqtisadi al-Islami. (Istambul: Dar al-Jayl, 1981).
Ibn Abidin, Hasyiyah Ibn Abidin, Vol. V. (Beirut: Dar al-Fikr, tt)
Ausaf Ahamad, "The Evolution of Islamic Banking" dalam Encyclopeadia of Islamic Banking And Insurance. (London: tp, 1995)
Azlan Khalili Shamsuddin, Banking and Public Finance in Islam. (Jakarta: Dewan Pustaka Fajar, 1988)
Ahmad, Khurshid, Studies in Islamic Economics. Leicester, (UK: The Islamic Foundation, 1980)
Arif, Muhammad, Monetary and Fiscal Economics of Islam. (Jeddah: International Centre for Research in Islamic Economics, 1982)
Al-Batriq, "Planning for Economic Development in an Islamic Framework", dalam Ilyas ba-Yunus (ed), Islam and Development. (Plainfield, Indiana: The Association of Muslim Social Scientists, 1977).
Baran, Paul, The Political Economy of Growth. (England: Penguin Edition, 1957).
_______________ , The Political Economy of neo-Colonialism. (London: Heinemann, 1975).
Boeke, J.H, "Economics and Economic Policy of Dual Societies", Three Form of Disintegration in Dual Societies, April 1954.
Bonne, Alfred, Studies in Economic Development. (London: Routledge and Kegan Paul, 1960).
Bulanadi, A, "An Ecological Study of A Development Organization: The Philippine Community Development Program from Its Inception to The Present (1956-1968)". (Dissertation, Claremont, 1970).
Burton, Henry J, Principles of Development Economics. (Englewood Cliffs: Prentice Hall Inc, 1965).
Al-Bukhari, Shahih al-Bukhari, J. 3. (Beirut: Dar al-Fikr, 1991)
Bank Ekonomi, Annual Report. (Jakarta: 1999)
Bank Indonesia, Petunjuk Pelaksanaan Pembukaan Kontor Bank Syariah. (Jakarta: Bank Indonesia, 1999)
Cairncross, A.K, Factors in Economic Development. (London: George Allen & Unwin Ltd, 1962)
Carter, Aidan Foster, The Sociology of Development. Rahimah Abdul Azis (Terj.). (Malaysia: Dewan Bahasa dan Kementerian Pendidikan, 1989)
Chapra, M. Umer, Islam and Economic Development. (Islamabad Pakistan: International Institute of Islamic Thought and Islamic Research Institute, 1993)
_______________, Islam and The Economic Challenge. (Herndon: The Islamic Foundation and The International Institute of Islamic Thought, 1995)
Departemen Pendidikan dan Kebudayaan, Kamus Besar Bahasa Indonesia. (Jakarta: Balai Pustaka, 1990)
_______________, Kamus Dewan, (Kuala Lumpur: Dewan Bahasa dan Pustaka, 1989)
Enciklopedi Indonesia, Edisi Khusus. (Jakarta: Ichtiar Baru, tt)
Economic Development of Malaysia: 1969-1993. (Kuala Lumpur: tp)
The New Encyclopeadla Britannica, Vol. I, (Chicago, 1985)
Ibn Hajar al-'Asqalani, Talkhis al-Hibr, J. 3. (Madinah: tp, 1964)
Cf. M. B. Hooker, Reading in Malay Adats Laws. (Singapore: tp, 1970)
Joni Tamkin Borhan, "Pengaruh Budaya Dalam Menentukan Hukum Muamalat", Seminar Hukum Islam Semasa III Peringkat Kebangsaan. Jabatan Fiqh dan Usul, (Akademi Pengajian Islam, Universiti Malaya, 7 & 8 November 2000)
________________, "Falsafah Ekonomi dan Instrumen Ekonomi dalam Amalan Perbankan Islam di Malaysia", Jurnal Syariah. (Universiti Malaya: Jabatan Syariah dan Ekonomi)
Justin K. Camoens, The Pawah Sistem in East Pahang. (Ministry of Agriculture and Lands, 1971)
J. M. Gullick, Malay Society in the Late Nineteenth Century. (Singapore: tp, 1987)
Karnaen Perwataatmadja dan Muhammad Syafi'i Antonio, Apa dan Bagaimana Bank Islam. (Yogyakarta: Dana Bhakti Wakaf, 1992)
Md. Nurdin Hj. Ngadimon, "Jual Beli Berdeposit: Satu Penilaian Fiqh", Jurnal Syariah, J. 2, Juli 1994
Muhammad Syukri Salleh (ed), Konsep dan Pelaksanaan Pembangunan Berteraskan Islam. (KL: Universiti Sains Malaysia, 1990)
Muhammad Syafi'i Antonio, Islamic Banking. Terj. (Bank Syariah dari Teori ke Praktek). (Jakarta: Gema Insani, 2001)
Ab. Mumin Ab. Ghani, Sistem Keuangan Islam dan Pelaksanaannya di Malaysia. (Kuala Lumpur: Jabatan Kemajuan Islam Malaysia, 1999)
Mohammad Hashim Kamali, Freedom, Equality, and Justice in Islam, (Selangor: Ilmiah Publisher, 1999)
W. E. Maxell, "The Law and The Customs of the Malays with Reference to the Tenure of Land", Journal of the Straits Branch of The Royal Asiatic Society, No. XIII, June 1884
Norhashimah Mohd. Yasin, Islamization/Malaynization: A Study of the Role of Islamic Law in the. (Tesis, Kl: Universiti Malaya, 1996)
Ibn Qayyim, A'lam al-Muwaqqin 'an Rabb al-'Alamin, J. 3. (Beirut: Dar al-Fikr, t.t)
Ibn Qudamah, Al-Mughni. (Beirut: tp, 1984)
Quresyi, Anwar Iqbal, Islam and Theory of Interest. (Lahore: SH. Muhammad Ashraf, 1961)
Al-Rahman, Afzal, Economic Doctrines of Islam. (Lahore: Islamic Publication Ltd, 1985)
Ibn Rusyd, Bidayatul al-Mutahid wa Nihayah al-Muqtasid, J. 2. (Beirut: Dar al-Fikr, tt)
Rosli Mahmood, Konsep Dasar Perbankan. (Kuala Lumpur: DBP, 1994) dan; Kamus Perbankan. (Kuala Lumpur: DBP,1998)
R. K. Ready, "The Egyptian Municipal Savings Bank Project", International Development Review. (Vol. IX (2) , 1967)
Sudin Haron, Prinsip dan Operasi Perbankan Islam. (Kuala Lumpur: Berita Publishing, 1996)
al-Sarakhsi, Al-Mabsuti, Vol. XXI. (Beirut: Dar al-Fikr, 1982)
Saleh Buang, "Ke Arah Pengislaman Kanun Tanah Negara" dalam Fakulti Undang-undang Universiti Malaya, Makalah Undang-undang Menghormati Ahmad Ibrahim. (Kuala Lumpur: DBP, 1988)
Traute Wohler-Scharf, Arab and Islamic Banking, (Paris: Development Center of the organization for Economic Cooperation And Development, 1983)
Wahbah al-Zuhaili, al-Fiqh al-Islami wa Adillatuh, J. 4. Beirut: Dar al-Fikr, 1989)
Al-Zarqa, Sharh al-Qanun al-Suri: al'Uqud al-Musammah. Damsyiq: Dar al-Kitab, h. 23; al-Mausu'ah al-Fiqhiyyah, J, 9. (Kuwait, tp, 1987)
al-Zarqa, Al-Madkhal al-Fiqh al-'Am, J. 1. (Damsyiq: Dar al-Fikr, 1968)
DOI:
http://dx.doi.org/10.24014/af.v9i1.3827
Refbacks
There are currently no refbacks.
Editorial Office Board
Pascasarjana UIN Sultan Syarif Kasim Riau
Jl. KH. Ahmad Dahlan, No. 94 Kode Pos : 28129.
Contact Person :
Khairunnas Jamal
khairunnasjamal@uin-suska.ac.id
0823 6130 7171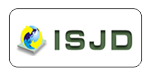 This work is licensed under a
Creative Commons Attribution 4.0 International License
.
View My Stats