TINJAUAN FIQH TERHADAP HOMOSEKSUAL
Abstract
Sanction of Lauw to deed of homosexual according to syari'at Islam is the same as sexual. Islam always connects  it with instinct of seks, because Islam looks into instinct of seks is one of the natural strength which there is in human being. This instinct of Seks  needs channeling having the character of biologis which in form of marriage, because marriage is life demand which is esensial.
In this case, Islam doesnot give indication that instinct of seks is virulent something which causes riot to human being. However, Islam arranges instinct of seks to run its function as according to mankind. Therefore, Islam is very opposing of a kind of homosexual, which can damage of human being fitrah as God khalifah under the sun
Keywords
Hukum Islam, Homoseksual, sanksi
References
Abdul Qadir 'Audah, Al-Tasyri' Al-Jinayah Al-Islami Muqaran Bil Qanun Al-Wadhi, Vol I, Iskandariah; Dar Nasyr Al-Syaqafiyah, 1949.
Abdurrahman Al-Jaziri, Kitab Al-Fiqh 'Ala al-Muzahibul al-Arba'ah, Bairut Lebanon; Ahya' al-Tardisu al-Arabi, t.t),
Arabi Ibn, Ahkam Al-Qur'an, 'Isya Al-Babi Al-Jalabi wa Ayirkahu. 1968.
Asyarbaini, Kitab Muqhnil Muhtaj, Mesir; Musthafa Al-Baby Al-Halaby, t.t.
Asy-Syaukani, Nailul Authar, Mesir; Idratul Ath-Thabdah Al-Munirah, 1944.
Al-Hudhri Muhammad, Ushul al-Fiqh, Bairut; Darul Al-Fikri, 1389 H. 1969 M.
'Ali Al-Sya'yis Muhammad, Tafsir Ayatu Al-Ahkam, Bairut: Darul Al-Fikri, t.t.
Fathi Yakan, "Al-Islam Wa 'I-Jin", Penerjemah Syafril Halim, Islam Dan Seks, Jakarta; Al-Hidayah, 1989
Hakim Abd, Aspek-aspek Pokok Agama Islam, Alih Bahasa M. Ruslan Syidik, Jakarta; Pustaka Jaya, 1982.
Hamka, Tafsir Al-Azhar, Jakarta; Panjimas, 1979, hal. 290.
Mazfuk Zuhdi, Masail Fiqhiyah, Jakarta; Karya Unipress, 1988.
Muhammad Saltut, Al-Islam Aqidatun Wa Syari'atun, Mesir; Darul Qalam, 1986.
Muhammad Zakaria Al-Kindhi Chalawi, Muwa Ta' Malik, Juzu' 13, Al-Nasyar, t.t.
Murtadha Mutahari, Manusia Dan Agama., Bandung; Mizan, 1984.
Rasyid Ridha, Tafsir al-Manar, Kairo: Matba'ah Haja'ri, 1959.
Sayyid Quthub, "Hadza Ad-Dien" alih bahasa Suwito Suproyogi, Inilah Dienul Islam, Jakarta; Media Da'wah, 1987.
Sayyid Sabiq, Fiqh al-Sunnah, Juz' VI, Kuait; Dar Al-Bayan, 1968.
---------------, Fiqh Al-Sunnah, Libanon; Darul Fikar, 1981.
---------------, Musnad Al-Imamm Ahmad Ibn Hanbal, Jilid II, Bairut: Al-Maktab Al-Islami, tt.
DOI:
http://dx.doi.org/10.24014/af.v9i1.3824
Refbacks
There are currently no refbacks.
Editorial Office Board
Pascasarjana UIN Sultan Syarif Kasim Riau
Jl. KH. Ahmad Dahlan, No. 94 Kode Pos : 28129.
Contact Person :
Khairunnas Jamal
khairunnasjamal@uin-suska.ac.id
0823 6130 7171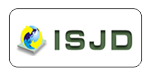 This work is licensed under a
Creative Commons Attribution 4.0 International License
.
View My Stats