MENELUSURI AKAR SEJARAH DAN AKTIVITAS JAMAAH TAREKAT NAQSYABANDIYAH DI KABUPATEN PELALAWAN
Abstract
The history of Islamic thought development, particularly tasauf  and tarekat nagsabandiyah, has a complicated and crucial relationship between Javanese ulama and elite of Malay ulama. A study of the development and activity of Sufism in Riau is not paid a great attention yet. This study then tries to find the obscurity of the development and activity of Sufism in Riau, particularly in Pelalawan. Regarding this, the information is taken from some ulamas, mursyid, khalifah, and syekh.  This is because they play an important role in disseminating Sufism tradition in this modern era
Keywords
Activity of Sufism, Jamaah Tarekat, Naqsabandiyah, Genealogy, Mursyid, khalifah, guru, and Suluk
References
Abdullah, Hawasy, Perkembangan Ilmu Tashawuf dan Tokoh-tokohnya di Nusantara, (Surabaya: al Ikhlas, t.t.)
Amar, Imron Abu, Di Sekitar Thariqat Naqsyabandiyah, (Kudus: Menara, 1980).
Asmaran, Pengantar Studi Tashawuf, (Jakarta: Grafindo Persada, 1994).
Azra, Azyumardi, Jaringan Ulama Timur Tengah dan Kepulauan Nusantara Abad XVII dan XVIII, (Bandung: Mizan, 1995).
Fathurrahman, Oman, Tanbih al-Masyi, Menyoal Wahdat al-Wujud, Kasus Abdurrauf Singkel di Aceh Abad XVII, (Bandung, Mizan, 1999).
Fazlurrahman, Islam, teremahan, Senoaji Saleh, (Jakarta: Bina Aksara, 1987).
Hamidi, UU dan Muchtar Ahmad, Beberapa Aspek Sosial Budaya Daerah Riau, (Pekanbaru: UIR Press, 1993).
Hamka, Ayahku, (Jakarta: UMMINDA, 1982).
Kirk, Jerome & Marc L. Miller, Reliability and Validity in Qualitative Research, (Beverly Hills: Sage Publication, 1986).
Luthfi, Amir, Hukum dan Perubahan Struktur Kekuasaan, (Pekanbaru: SUSQA Press, 1991).
Mansur, Laily, Ajaran dan Teladan Para Shufi, (Jakarta: Srigunting, 1996).
Moleong, Lexy J., Metodologi Penelitian Kualitatif, (Bandung: Remaja Rosdakarya, 1995).
Murata, Sachiko dan William C. Chitticle, The Vision of Islam, (USA: Paragon House, 1994).
Nasution, Harun, dkk., Ketua Tim editor, Ensiklopedi Islam, (Jakarta; Departemen Agama, Dirjenbinbagais, Anda Utama, 1993).
Said, Fuad, Syekh Abdul Wahab Tuan Guru Babussalam, (Medan: Yayasan Pembangunan Babussalam, 1976).
Simuh, Tashawuf dan Perkembangannya Dalam Islam, (Jakarta: Grafindo Persada, 1996).
Steenbrink, Karel A., Beberapa Aspek Tentang Islam di Indonesia Abad ke 19, (Jakarta: Bulan Bintang, 1984).
Suparlan, Parsudi, Orang Sakai di Riau, Mayarakat Terasing dalam Masyarakat Indonesia, (Jakarta: Obor, 1995).
Syihab, Alwi, Islam Shufistik, Islam Pertama dan Pengaruhnya hingga Kini di Indonesia, diterjemahkan dari al-Tashawwuf al-Islami wa Atsaruhu fi al-Tashawwuf al-Indunisi al-Mu'ashir, penerjemah M.Nurshamad, Pengantar K.H.Abdurrahman Wahid, (Bandung; Mizan, 2001).
Trimingham, J. Spencer, The Shufi Orders in Islam, (New York: Oxford University Press, 1971).
DOI:
http://dx.doi.org/10.24014/af.v8i2.3816
Refbacks
There are currently no refbacks.
Editorial Office Board
Pascasarjana UIN Sultan Syarif Kasim Riau
Jl. KH. Ahmad Dahlan, No. 94 Kode Pos : 28129.
Contact Person :
Khairunnas Jamal
khairunnasjamal@uin-suska.ac.id
0823 6130 7171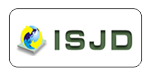 This work is licensed under a
Creative Commons Attribution 4.0 International License
.
View My Stats