DOKTRIN SYI'AH DALAM MASALAH IMAMAH DAN FIKIHNYA
Abstract
The problem of Imamah during the death of the Prophet Muhammad saw became the serious political discussion in the Muslim society and his companions at that time. The central discussion was on who would replace his position as the leader of Muslim community. This became the early political conflict in the history of Muslim society, and its ultimate conflict was during the Uthman Caliph. There were many conflicts, challenges, and even victims. There three main contestants involved, namely, Muawiyah, Khawarij, and Syiah (the followers of Ali bin Abu Thalib). In this case, Syiah Imamiyah Itsna 'Asyariyah related to its concept of imamah and fiqh has different doctrine compared to other sects.
Keywords
Syiah, Imamah and Fiqh
References
Aceh, Abu Bakar, Perbandingan Mazhab, Syi'ah, Rasionalisme dalam Islam, (Semarang: Ramadhani, 1980).
Hasan, M. Ali, Perbandingan Mazhab, edisi 1, (Jakarta: PT. Raja Grafindo Persada, 1995).
Johan, Sudirman M., Politik Keagamaan dalam Islam, edisi 1, (Pekanbaru: Susqa Press, 1995).
Nadwi, Abdul Hasan Ali Al-Hasani An-, Shuratani Mutadhadatani, terjemahan Bey Arifin, dk, (Surabaya: PT. Bina Ilmu, 1988).
Nasution, Harun, Islam Ditinjau Dari Berbagai Aspeknya, Jilid I, (Jakarta: UI Press, 1979)
_________, Teologi Islam, Aliran-aliran Sejarah Analisa Perbandingan, edisi 5, (Jakarta: UI Press, 1986).
Nimr, Abdul Mun'im al-, Syi'ah, Imam Mahdi dan Duruz, Sejarah dan Fakta, edisi 1, (t.tp: Qisthi Press, 2003).
Rahmat, Jalaluddin, Islam Alternatif, edisi 1, (Bandung: Mizan, 1986).
Raziq, Ali Abd al-, al-Islam wa Ushul al-Hukmi, ediei 3, (Mesir: Syirkah Syahimah Hadharah, 1925).
Ridha, Muhammad, Al-Imam 'Ali Ibn Aby Thalib, (Beirut: Daar al-Kutub al-'Ilmiyyah, t.th).
Salus, Ali As-, 'Aqidah al-Imamah 'inda al-Syi'ah al-Itsna 'Asyariyyah, terjemahan Asmuni Solihan Zamakhsyari, edisi 1, (Jakarta: Gema Insan Press, 1997).
Shiddieqy, T.M. Hasbi Ash-, Ilmu Kenegaraan dalam Fiqih Islam, edisi 1, (Jakarta : Bulan Bintang, 1971).
Syahrastani, al-Milal wa al-Nihal, Jilid I , (Cairo: Mushthafa al-Bab al-Halabi, 1967).
Syalabi, Ahmad, Mausu'ah (al-Tarekh al-Islami wa al-Hadharah al-Islamiyah), Jilid I, edisi VIII, (Mesir: tp. 1978).
Yanggo, Huzaemah Tahido, Pengantar Perbandingan Mazhab, edisi 1, (Jakarta: Logos Wacana Ilmu, 1997).
Zahrah, Muhammad Abu, Tarikh al-Mazahib al-Islamiyah, (Cairo: Daar al-Fikr al-Araby, t.th).
Zhahier, Ihsan Ilahi, Al-Syi'ah wa al-Tasyayyu', terjemahan Hafied Salim, edisi 1, (Bandung: PT. Al-Ma'arif, 1984).
Zuhri, Muh., Hukum Islam dalam Lintasan Sejarah, ediai 1, (Jakarta: PT. Raja Grafindo Persada, 1996).
DOI:
http://dx.doi.org/10.24014/af.v8i2.3815
Refbacks
There are currently no refbacks.
Editorial Office Board
Pascasarjana UIN Sultan Syarif Kasim Riau
Jl. KH. Ahmad Dahlan, No. 94 Kode Pos : 28129.
Contact Person :
Khairunnas Jamal
khairunnasjamal@uin-suska.ac.id
0823 6130 7171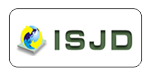 This work is licensed under a
Creative Commons Attribution 4.0 International License
.
View My Stats