SYI'AH ITSNA 'ASYARIYAH
Abstract
The religious thoughts proposed Muslim thinkers since the middle age have been caused by same understanding, namely how is religious can be understood truly. In the second phase of the first hijriah, there were two significant developments in history of Islamic society. First, there was internal conflict in Islamic society. Second, there was the arrival of  Persian. From these two developments, there were some questions on theology and imamah (leadership). Based on these questions, some Muslim thinkers proposed their answers based on true Islamic teaching. Each formulation emerged and developed as different thought. Historically, the presence of syiah itsna Asyariyah can be separated from the doctrines and its interpretations to some verses adopted to justify it after the  mystery of Muhammad al-Muntazhar (al-Mahdi), or compared with Imam al-Ja'far al-Shadiq, or even with Ali bin Abu Thalib. In fact, some ideas proposed that Ali did not know about his special status as imam ma'shum. Based on historical sources, the rise of some Syiah doctrines was mainly due to political problem. But, in later development, the syiah is acknowledged as theological sect.
Keywords
Syiah, Sect, Doctrine, and Theology
References
Amin, Ahmad, Dhuha' al-Islam Jilid III, (Cairo: Maktabat al-Nahdhah, t.th.).
_________, Fajr al-Islam, (Cairo: Maktabat al-Nahdhah, 1975).
_________, Zhuhr al-Islam Jilid IV, (Beirut: Daar al-Fikr, 1969).
Chalil, Moenawar, Biografi Empat Serangkai Imam Mazhab, (Jakarta: Bulan Bintang, 1990).
Dewan Redaksi, Ensiklopedi Islam Jilid V, (Jakarta: PT. Ikhtiar Baru Van Hoeve, 1994).
Hasyimi, Muhammad al-Kamil, 'Aqaid al-Syi'ah fi al Mizan, alih bahasa oleh M.Rasyidi (Jakarta: Bulan Bintang, 1989).
Ibn Atsir, Al-Kamil fi al-Tarikh, (Beirut: Daar al-Fikr, 1979).
Ibn Manzur al-Afriqy al-Mishry, Imam 'Allamah Abu al-Fadl Jamal al-Din Muhammad ibn Mukram, Lisan al-'Arab Jilid VIII, (Beirut: Daar al-Fikr, 1990).
Madkour, Ibrahim, Aliran dan Teori Filsafat Islam, alih bahasa oleh Yudian Wahyudi Asmin, (Jakarta: Bumi Aksara, t.th.).
Mas'udi, Masdar F., Tela'ah Kritis Atas Teologi Mu'tazilah, dalam Budy Munawwar Rachman (ed), Kontekstualisasi Doktrin Islam Dalam Sejarah, (Jakarta: Yayasan Paramadina, 1994).
Musawi, Sayyid Abdul Husein Syarafuddin, Al-Fushul al-Muhimmat fi Ta'lif al-Ummah, alih bahasa oleh Mukhlis, (Bandung: Mizan, 1991).
Nanji, 'Azhim, Syi'ah Ismailiyah, dalam Jurnal Ulumul Qur'an, Nomor 4, Vol. 6, tahun 1995.
Salus, Ali Ahmad, Ma'a al-Syi'ah al-Itsna 'Asyariyah fi al-Ushul wa al-Furu' (Dirasat Muqaranat fi al-Hadits wa 'Ulumuh wa Kutubuh), alih bahasa oleh Asmuni Solihan Zamakhsari, (Jakarta: Pustaka al-Kautsar, 2001).
Shaban, Islamic Histori (600-750) A New Interpration, alih bahasa oleh Machnun Husein, (Jakarta: Rajawali Pers, 1993).
Sou'yb, Joesoef, Pertumbuhan dan Perkembangan Aliran-aliran Sekta Syi'ah, (Jakarta: Pustaka al-Husna, 1982).
DOI:
http://dx.doi.org/10.24014/af.v8i2.3814
Refbacks
There are currently no refbacks.
Editorial Office Board
Pascasarjana UIN Sultan Syarif Kasim Riau
Jl. KH. Ahmad Dahlan, No. 94 Kode Pos : 28129.
Contact Person :
Khairunnas Jamal
khairunnasjamal@uin-suska.ac.id
0823 6130 7171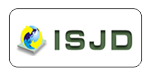 This work is licensed under a
Creative Commons Attribution 4.0 International License
.
View My Stats