FIKIH SYAFI'IYAH DALAM PENGAMALAN SYARI'AT ISLAM DI MALAYSIA
Abstract
During its historical developments in Islamic world including the Southeast Asian, the Asy'ari school of theology had integrated with Syafi'ite jurisprudences. Those two Islamic thoughts contributed significantly to the practice of Moslem society. In a theology perspective, Asy'ari's school of thought and Syafi'ite jurisprudence have become an important foundation for social aspects of Moslem community. The integration of Asy'ari and Syafi'ite have turned into a madhab called ahl al-sunnah wa al-jama'ah. This madhab has been accepted as a major madhab in a malay society. It can be seen from its Islamic norms and practices such as  in the field of ibadah, muamalah, and munakahat.
Keywords
Islamic Jurisprudence, Syafi'iyah, Syari'at
References
Azam, Abdurrahman, The Enternal Massage of Muhammad, (New York: Monter Book, t.th).
Azra, Azyumardi, Jaringan Ulama Timur Tengah Dan Kepulauan Nusantara, Abad XII dan XVII (Bandung: Mizan, 1994).
Baghdadi, Al-Farq Bain al-Firaq, (Kairo: Maktabah Subeik, t.th).
Khafifi, al-Syaikh 'Ali al-, Al-Ijtihad fi 'Ashr al-Tabi'in wa Tabi'I I-Tabi'in dalam alIjtihad fi al-syariat al-Islamiyah (Riyadh: Jami'at al-Imam Muhammad Ibn Su'ud al-Islamiyah, 1404 / 1984).
Mas'ud, Muhammad Khalid, Islamic Legal Philosofhy a Study of Abu Ishaq al-Syatibi, (Islamabad: Islamic Resarch Institut, 1997).
Mudzhar Atho', Fiqih dan Reaktualitas Ajaran Islam, Dalam Budhi Munawar Rahman (ed), Kontekstualisasi Doktrin Islam dalam Sejarah, (Jakarta: Pramadina, 1997).
Qardhawi, Yusuf, Madkhal li Darasah al-Syariah al-Islamiyyah, (Bandung: Arasy, 2003).
Rahmat, Jalaluddin, Dalam Budhi Munawar Rahman (ed), Kontekstualisasi Doktrin Islam dalam Sejarah, (Jakarta: Pramadina, 1997).
Sa,id, Busthami Muhammad, Mafhum Tajdid al-Din, (Kuwait: Darud. Dakwah, 1405 H/ 1984 M).
Sayis, al-Sub'i Ali al- dan al-Barbari, Tarikh al-Tasyri' al-Islam (Mesir: al-Daar al-Shadir, t.th).
Zarqa', Musthafa Ahmad al-, al-Istislah wa al-Mashalih fi al-Syari'ah al-Islamiyah wa Ushul Fiqh, (Jakarta: Piara Cipta, 2000).
DOI:
http://dx.doi.org/10.24014/af.v8i1.3808
Refbacks
There are currently no refbacks.
Editorial Office Board
Pascasarjana UIN Sultan Syarif Kasim Riau
Jl. KH. Ahmad Dahlan, No. 94 Kode Pos : 28129.
Contact Person :
Khairunnas Jamal
khairunnasjamal@uin-suska.ac.id
0823 6130 7171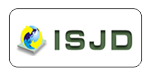 This work is licensed under a
Creative Commons Attribution 4.0 International License
.
View My Stats