PROSES KOGNITIF DAN PRESPEKTIF AL-QUR`AN DALAM PEMAHAMAN BACAAN
Abstract
Activity of  comprehends reading is mind job, where in comprehending reading entangles levels thinks from simple like see by think practical, as the same manner as deputized by Nadzar ,till circumstantial ideas like deputized by fakkara, even more than just think, human is ordered to take lesson and contemplate what they have read,dabbara ,taddabur.
Keywords
Kognitif, Al-Qur`an Prespective, reading understanding
References
Ampuni, Sutarimah, Proses Kognitif Dalam Pemahaman Bacaan (Buletin Psikologi: Fakultas Psikologi Universitas Gadjah Mada, Tahun VI, No. 2 Desember 1998)
Olson, H Matthew & Hergenhahn B.R, Theories of Learning (Teori Belajar) (Jakarta: Kencana, 2008)
Pasiak, Taifiq, Revolusi IQ/EQ/SQ antara Neurosains dan Al-Qur`an (Bandung:Mizan, 2004)
Santrock, W John, Psikologi Pendidikan (Jakarta:Kencana, 2007)
Shihab, M. Quraish, Tafsir Al-Mishbah Pesan, Kesan, dan Keserasian Al-Qur'an, Volume 1, 3, 4, 5, 9, 10, 11, 14, (Jakarta: Lentera Hati, 2002)
Shihab, M. Quraish, Wawasan Al-Qur'an; Tafsir Maudhu'i atas Pelbagai Persoalan Umat (Bandung: Mizan, 1997)
Shihab, M.Quraish, Tafsir Atas Surat-surat Pendek Berdasarkan Urutan Turunnya Wahyu, 1997
Slavin, Robert E, Psikologi Pendidikan Teori dan Praktek, Jilid I dan II (Jakarta:Indeks, 2008)
Tavris, Carol & Wade Carole, Psikologi, Jilid I dan II (Jakarta:Erlangga, 2007)
DOI:
http://dx.doi.org/10.24014/af.v8i1.3804
Refbacks
There are currently no refbacks.
Editorial Office Board
Pascasarjana UIN Sultan Syarif Kasim Riau
Jl. KH. Ahmad Dahlan, No. 94 Kode Pos : 28129.
Contact Person :
Khairunnas Jamal
khairunnasjamal@uin-suska.ac.id
0823 6130 7171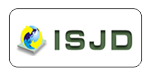 This work is licensed under a
Creative Commons Attribution 4.0 International License
.
View My Stats