FIKIH KELAUTAN II ETIKA PENGELOLAAN LAUT DALAM PERSPEKTIF AL-QUR'AN
Abstract
Sea is part of the earth. Men have the rights and responsibility to make use of it and manage it. But more importantly to bear mind is that sea is the grant from God provided for men. Men have not only the rights to explore it but also the responsibility to maintain it for the next generations who also have the rights to do so. So far, sea has not been utilized properly, the aspect of marine conservation has been neglected; consequently, sea has become severely contaminated. The improper treatment towards the sea occurs because of the secular views which are not based on religious values but merely based on obtaining more profit without considering moral aspects and the interest of mankind as embraced by the West (capitalism).
Keywords
Al-Qur'an, Marine management
References
A. Norse, Marine Biological Diversity Strategy and Action Plan, (Washington: D.C.: Center for Marine Conservation, 1993)
A. Qadir Gassing, Pencemaran Laut dan Upaya Pencegahan dan Penanggulangannya, Makalah Ekologi Lanjutan, (Jakarta: Program Pascasarjana Universitas Indonesia, 1984)
Abdillah, Mujiyono, Agama Ramah Lingkungan; Perspektif Al-Qur'an, (Jakarta: Paramadina, 2001)
Abu al-Husayn Ahmad ibn Faris ibn Zakariyya, Mu'jam Maqyis al-Lughah, (Mesir: Musthafa al-Baby al-Halabi wa Syurakauh, 1972)
Ahmad, Shaikh Mahmud, Economic of Islam: A Comparative Study, (Delhi: Idarat Adabiyyah, 1980)
Arifin Z., "Heavy Metal Pollution in Sediments of Coastal Waters of Indonesia." In Proceedings Fitth IOC/WESTPAC. Simposium Ilmu Pengetahuan Internasional : 27-31 Agustus 2001
Baqi, Muhammad Fu'ad 'Abd, Al-Mu'jam al-Mufahras li Ayat al-Qur'an al-Karim, (Beirut: Dar al-Fikr, t.th.)
Brown Lester R. et.al., Dunia Penuh Ancaman, (Jakarta: Yayasan Obor Indonesia, 1987)
Convention on Biological Diversity: The Jakarta Mandate dalam Rokhmin Dahuri, Keanekaragaman Hayati Laut, (Jakarta: Gramedia Pustaka Utama, 2003)
Dahuri, Rokhmin, Keanekaragaman Hayati Laut, (Jakarta: Gramedia Pustaka Utama, 2003)
Departemen Agama R.I., Al-qur'an dan Terjemahnya, (Jakarta: Bumi Restu, 1975/1976)
Djaali, "Pembinaan Masyarakat Bahari; Suatu Tinjauan Pendidikan", Makalah Seminar Sehari dalam Rangka Dies Natalis IAIN Alauddin XXIX 5 Nopember 1994, (Ujung Pandang: IAIN Alauddin, 1994)
Gazali, M. Bahri, Lingkungan Hidup dalam Pemahaman Islam, (Jakarta: Pedoman Ilmu Jaya, 1996)
Hakim, Abdul Hamid, al-Bayan, (Jakarta: Sa'diyah Putra, 1983)
Harun, 'Abd al-Salam, al-Mu'jam al-Wasil, Juz II, (Teheran: Maktabah al-'Ilmiyyah, t.th.)
Hudlari Bik, Tarikh al-Tasyri' al-Islami, (Indonesia: Dar al-Ihya, 1980)
Ikawati (et.al.), Terumbu Karang di Indonesia, (Jakarta: MAPPIPTEK, 2001)
Khallaf, Abd al-Wahhab, 'Ilmu Ushul al-Fiqh, (Kairo: Maktabah al-Da'wah al-Islamiyyah, t.th)
Madjid, Nurcholis, Pintu-Pintu Menuju Tuhan, (Jakarta: Paramadina, 1995)
Marbawi, Idris, Kamus al-Marbawi, Juz I, (Mesir: Musthafa al-Babiy al-Halabiy, 1350 HLM.)
Munawwir, Ahmad Warson, Al-Munawwir Kamus Arab – Indonesia, (Yogyakarta: UPBIK Pondok Pesantren Al-Munawwir, 1984)
Rahardjo, Dawam, "Etika Lingkungan dan Teknologi", Republika (Jakarta)
Rahman, Fazlur, Tema Pokok Al-Qur'an, (Bandung: Pustaka, 1980)
Safwat, Iris "Islam and Environmental Protection," dalam Islam Today, Jurnal ISESCO, No. 11, 1994/1414
Salim, Abd. Muin, "Metode Dakwah untuk Menanggulangi Lahan Kritis : Sebuah Telaah Qurani" (Laporan Penelitian), dalam Perumusan Model Dakwah dalam Pelaksanaan Penanggulangan Lahan Kritis di Sulawesi Selatan, (Ujung Pandang: Kerjasama BAPPEDA Tkt. I Sulawesi Selatan dengan P3M IAIN Alauddin, 1989/1990)
Salim, Abd. Muin, "Pokok-pokok Pikiran tentang Laut dan Kehidupan Bahari dalam Al-Qur'an", Makalah Seminar Sehari, (Ujung Pandang: IAIN Alauddin, 1994)
Salim, Emil, Pembangunan Berwawasan Lingkungan, (Jakarta: LP3ES, 1986)
Shihab, M. Quraish (Ed.), Ensiklopedi Al-Qur'an, (Jakarta: Yayasan Bimantara, 1997)
__________, Tafsir al-Mishbah: Pesan, Kesan, dan Keserasian al-Qur'an, Vol. I, (Jakarta: Lentera Hati, 2000)
Sulaiman, Tahir 'Abd Muhsin, iIlaj al-Musykilat al-Iqtishadiyyah bi al-Islam, diterjemahkan oleh Anshori Umar dengan judul, Menanggulangi Krisis Ekonomi secara Islam, (Bandung: al-Ma'arif, 1985)
Suseno, Franz Magnis (Ed.), Etika Sosial, (Jakarta: Gramedia Pustaka Utama, 1996)
Syaukani, Muhammad bin 'Ali, Fath al-Qadir; al-Jami' bayn Fannay al-Riwayah wa al-Dirayah min 'Ilm al-Tafsir, Jilid IV (Beirut: Dar al-Fikr, t.t.h)
Usman, Muhlish, Kaidah-Kaidah Ushuliyah dan Fiqhiyah, (Jakarta: Raja Grafindo Persada, 1997)
Wahono, A. Riza, "Tantangan dari Sektor Kelautan," Kompas, (Jakarta), Kamis, 4 Nopember, 1999
DOI:
http://dx.doi.org/10.24014/af.v7i2.3798
Refbacks
There are currently no refbacks.
Editorial Office Board
Pascasarjana UIN Sultan Syarif Kasim Riau
Jl. KH. Ahmad Dahlan, No. 94 Kode Pos : 28129.
Contact Person :
Khairunnas Jamal
khairunnasjamal@uin-suska.ac.id
0823 6130 7171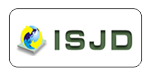 This work is licensed under a
Creative Commons Attribution 4.0 International License
.
View My Stats