PENDIDIKAN BERBASIS REALITAS (Suatu Idealisasi Pendidikan Islam di Era Global
Abstract
In the era of globalization, quality is an extremely important factor in educational institutions because competition among institutions is factual. In this respect, only institutions of education with quality can exist while others may be left behind and no longer functioning. In this case, the institutions do not determine the education quality but the consumers do. Therefore, it is necessary to think of an Islamic education model. 
Keywords
Education, Reality, Idealization
References
Dewan Penerjemah, Al-Qur'an dan Terjemahannya, (Madinah Munawwarah: Mujamma` Khadim al-Haramain asy-Syarifain al-Mālik Fahd, 1971)
Abdullah, 'Abdul Rahman Salih, Educational Theory aQur'anic Outlook, (Makkah Almukarramah: Umm al-Qura University, 1982)
Arief, Armei Reformulasi Pendidikan Islam, (Jakarta: CRSD Press, 2005)
C., Hudak, Essential Definitions for Global Education.(Unpublished, 1998) dalam:http://www.bima-esw.org/INDONESIA/pendidikan/pnddkn. htm.
Cleveland, Ohio: Case Western Reserve University. dalam: http://www.bima- esw.org/INDONESIA/pendidikan/pnddkn.htm.
Putera Sampoerna Foundation making, "PP Pendidikan Asing Harus Diterbitkan"dalam:http://www.sampoernafoundation.org/content/view/51/104/lang,id
Dakir, Perencanaan dan Pengembangan Kurikulum, (Jakarta: Rineka Cipta, 2004)
Hanvey, Robert G. (1982), An Attainable Global Perspective dalam : http://www.bima-esw.org/INDONESIA/pendidikan/pnddkn.htm.
Hitami, Munzir, Mengkonsep Kembali Pendidikan Islam, (Pekanbaru, Infinite Press, 2004)
Langgulung, Hasan, Manusia dan Pendidikan Suatu Analisis Psikologi dan Pendidikan, (Jakarta: T.p, 1989).
Muhmidayeli, Filsafat Pendidikan Islam, (T.tp: TLSFK2P dan Aditya Media, 2005).
Nair, Prakash, http://www.designshare.com
Smith, J. David Inklusi Sekolah Ramah untuk Semua (Denis, Ny. Erica, penterjemah), (Bandung: Nuansa, 2006)
Sulaiman Dina Y, Doktor Cilik Hafal dan Paham Al-Qur'an, (Depok: Pustaka Iman, 2007)
DOI:
http://dx.doi.org/10.24014/af.v7i2.3795
Refbacks
There are currently no refbacks.
Editorial Office Board
Pascasarjana UIN Sultan Syarif Kasim Riau
Jl. KH. Ahmad Dahlan, No. 94 Kode Pos : 28129.
Contact Person :
Khairunnas Jamal
khairunnasjamal@uin-suska.ac.id
0823 6130 7171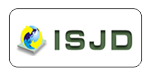 This work is licensed under a
Creative Commons Attribution 4.0 International License
.
View My Stats