PENGENTASAN KEMISKINAN DALAM PRESPEKTIF EKONOMI ISLAM
Abstract
Poverty is one of the causes of the deterioration and destruction in a nation. Islam even regards this as a threat of devils. Therefore, poverty should be pulled out in order to develop advancement and avoid destruction in a nation. In this respect, Islam plays a key role to combat it. There is no question that Islam is a religion with complete rules that is able to overcome any problems in human life including poverty. Clearly, Islam has certain ways to solve poverty problems.  It is true that Islamic laws have rules related to poverty problem-solving either poverty in nature, culture or structure that have synergic relationships with other laws. 
Keywords
Islam, Poverty, Islamic Economics
References
Baghdadi, Abdurrahman, Ulama dan Penguasa di Masa Kejayaan dan Kemunduran ( Jakarta: Gema Insani Press , 1988).
Faruqi, Isma'il Raji, Cultural Atlas of Islam (New York: Macmillan Publishing Company, 1986).
G.W. Trompf, The Idea of Historical Recurrence in Western Thought From Antiquity to the Reformation (California: University of California Press, 1979).
Maliki, Abdurahman, al-Siyasah al-Iqtishadiyah al-Mutsla (Mesir: Mustafa Babi al-Halabi, tt).
Nabhani, Taqiyuddin, Nidzam al-Iqtishadiy fi al- Islam (Beirut: Dar al-Fikr, t.th).
Ya'kub, Abu Yusuf bin Ibrahim, Kitab al-Kharaj (Beirut: Dar al-Ma'arif, t.th).
DOI:
http://dx.doi.org/10.24014/af.v7i1.3788
Refbacks
There are currently no refbacks.
Editorial Office Board
Pascasarjana UIN Sultan Syarif Kasim Riau
Jl. KH. Ahmad Dahlan, No. 94 Kode Pos : 28129.
Contact Person :
Khairunnas Jamal
khairunnasjamal@uin-suska.ac.id
0823 6130 7171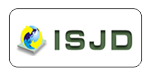 This work is licensed under a
Creative Commons Attribution 4.0 International License
.
View My Stats