PENAFSIRAN AL-AHRUF AL-MUQATTA'AH DALAM ALQUR'AN MENURUT IMAM AL-THABARY
Abstract
One of the forms of miracle in terms of language which remains unresolved till today is al-ahruf al-muqatt'ah which means that cut off letters begin some surrah in Alqur'an. The presence of these letters has resulted in different views among Muslim scholars since the Prophet times. Al-Thabari attempted to disclose this so that a clear picture on al-ahruf al-muqatta'ah could be seen. When classified, in Tafsir Al-Thabari al-ahruf al-muqatta'ah has some meanings, among others the name of God, the Greatest  used as an oath, the name of Alqur'an and the abbreviation of God's characteristics.
Keywords
Miracle, Tafsir, al-Ahruf al-Muqatta'ah
References
Ali, Nawawi, Pedoman Membaca al-Qur'an, (Jakarta: Mutiara Sumber Daya, 1996).
Katsir, Imaduddin Ibnu, Tafsir al-Qur'an al Azim, (Beirut: Dar al Khair, 1991).
Qaththan, Manna' Khalil, Pengantar Studi al-Qur'an, (terj) Ainur Rafiq El Mazni, (Jakarta: Pustaka al Kautsar, 2006).
Shihab, Muhammad Quraisy, Mu'jizat al-Qur'an, (Bandung: Mizan, 2006).
Suyuthi, Jalaluddin Abdurrahman, al Itqan fi Ulumil Qur'an, (Beirut: Dar al Kutub al Ilmiyyah, t.th).
Thabary, Muhammad Ibnu Jarir, Tarikh al Thabary, (Beirut: Dar al Kutub al-Ilmiyyah, 1991).
Zahabi, Muhammad Husain, al Tafsir Wal Mufassirun, (Kairo: Maktabah Wahbah, t.th).
Zarqani, Muhammad Abdul Azim, Manahilul Irfan,( Beirut: Dar Ihya al-Turats al-Arabi, t.th).
DOI:
http://dx.doi.org/10.24014/af.v7i1.3782
Refbacks
There are currently no refbacks.
Editorial Office Board
Pascasarjana UIN Sultan Syarif Kasim Riau
Jl. KH. Ahmad Dahlan, No. 94 Kode Pos : 28129.
Contact Person :
Khairunnas Jamal
khairunnasjamal@uin-suska.ac.id
0823 6130 7171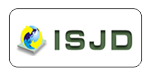 This work is licensed under a
Creative Commons Attribution 4.0 International License
.
View My Stats