KEBIJAKAN PENDIDIKAN DAN PENINGKATAN MUTU PENDIDIKAN
Abstract
This reading regarding the two essential issues nowadays namely: educational policy dan the improving of educational quality. without good and suitable policy ineducation, the quality will be lower and lower and the consequencies are unemployment, property and bribing on the sertificates of each level of education. Because education is so important to increase the property of every one over the world, that is why every country made policies to make education more and more better. Indonesia should fight to increase its position in the human development index among asian and pacific countries, so willd be number less than 112 among 167 countries.
Keywords
education, educational quality and policy
DOI:
http://dx.doi.org/10.24014/af.v4i1.3753
Refbacks
There are currently no refbacks.
Editorial Office Board
Pascasarjana UIN Sultan Syarif Kasim Riau
Jl. KH. Ahmad Dahlan, No. 94 Kode Pos : 28129.
Contact Person :
Khairunnas Jamal
khairunnasjamal@uin-suska.ac.id
0823 6130 7171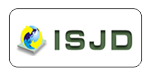 This work is licensed under a
Creative Commons Attribution 4.0 International License
.
View My Stats