PEMBAHARUAN HUKUM ISLAM DI INDONESIA Refleksi Pemikiran Ahmad Azhar Basyir Tentang Aktualisasi Hukum Islam
Abstract
Ahmad Azhar Basyir initiated some ideas, especially in area of fiqih. For him, fiqih is not only simply expression of classic idea, but rather as appearance a set modern idea. Hence, no wonder in this field, Azhar Basyir yielded a typical methodology. This methodology can obviously colour almost entire his works, including in philosophy, law, theology, and misticism (tasawuf).
Keywords
Islamic law, modernization, and actualization
DOI:
http://dx.doi.org/10.24014/af.v4i1.3751
Refbacks
There are currently no refbacks.
Editorial Office Board
Pascasarjana UIN Sultan Syarif Kasim Riau
Jl. KH. Ahmad Dahlan, No. 94 Kode Pos : 28129.
Contact Person :
Khairunnas Jamal
khairunnasjamal@uin-suska.ac.id
0823 6130 7171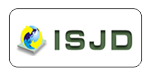 This work is licensed under a
Creative Commons Attribution 4.0 International License
.
View My Stats