KONSEP IHSAN 'IZZ AL-DIN IBN ABD AL-SALAM
Abstract
There are many passages in the Qur'an that oblige ihsân (doing
goodness). The ulamas understand differently the term of ihsân. The meanings of the term that ulamas mentioned among other are: patient in conducting well worship, doing all order of Allah, giving the rights of relatives, and doing totally good deeds. Izz al-Qur'an-Din ibn Abd al-Qur'an-Salam comprehends ihsân as keeping all kinds of use or benefit and preventing all forms of destruction pertaining with human being, flora, fauna, and environment in term of worshiping to Allah in realization of goodness and harmony among the creature.
Keywords
ihsân (doing goodness), mashlahah (use), and Islamic law.
DOI:
http://dx.doi.org/10.24014/af.v4i1.3750
Refbacks
There are currently no refbacks.
Editorial Office Board
Pascasarjana UIN Sultan Syarif Kasim Riau
Jl. KH. Ahmad Dahlan, No. 94 Kode Pos : 28129.
Contact Person :
Khairunnas Jamal
khairunnasjamal@uin-suska.ac.id
0823 6130 7171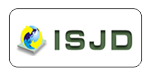 This work is licensed under a
Creative Commons Attribution 4.0 International License
.
View My Stats