PARADIGMA TRANSMISI ILMU PENGETAHUAN ISLAM KE RUANG PERADABAN GLOBAL
Abstract
In the 5th or 6th century BCE, the Greek had established a communication network with the ancient East, especially with Egypt and Babylonia. The fusion between Greeks and the Eastern thought was more and more seen after Alexander's expansion in Egypt, so that Alexandria there became a center of melting between the Western and Eastern civilization. After the decline of Islamic civilization, there was likely separation between religion and reason as well as ignoring of Western civilization. For re-advancing of Islamic civilization, there are some steps can be passed i.e. rapprochement that is usually so-called epistemological re-integration.
Keywords
science, civilization, Islamic world, and the West
DOI:
http://dx.doi.org/10.24014/af.v4i1.3748
Refbacks
There are currently no refbacks.
Editorial Office Board
Pascasarjana UIN Sultan Syarif Kasim Riau
Jl. KH. Ahmad Dahlan, No. 94 Kode Pos : 28129.
Contact Person :
Khairunnas Jamal
khairunnasjamal@uin-suska.ac.id
0823 6130 7171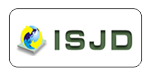 This work is licensed under a
Creative Commons Attribution 4.0 International License
.
View My Stats