ETIKA PROFESI: SEBUAH UPAYA PENGAPRESIASIAN ETIS-FILOSOFIS
Abstract
Profession ethics in a professional vocation that is something demanded is not only containing moral rules for members and organizers of the certain profession, but also as tools for the wide community to understand and evaluate moral quality of such profession. Furthermore, the most important further is ability to think reflectively-ethics on ethical codes of their profession. Through such of thinking, they will be able to think philosophically-jurisprudence, diligent, and inclusive by reference to religious norms, law, and social setting that can yield moral-ethical behavior and moral wises.
Keywords
Profession ethics, Ethical-reflective, moral
DOI:
http://dx.doi.org/10.24014/af.v3i2.3746
Refbacks
There are currently no refbacks.
Editorial Office Board
Pascasarjana UIN Sultan Syarif Kasim Riau
Jl. KH. Ahmad Dahlan, No. 94 Kode Pos : 28129.
Contact Person :
Khairunnas Jamal
khairunnasjamal@uin-suska.ac.id
0823 6130 7171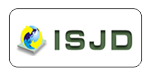 This work is licensed under a
Creative Commons Attribution 4.0 International License
.
View My Stats