agama dan Negara Reaktualisasi Pemikiran Politik Islam Munawir Sjadzali
Abstract
Munawir Sjadzali salah seorang yang pernah menjabat Menteri Agama Republik Indonesia selama dua periode berturut-turut (1983-1993). Beliau bukan hanya sebagai negarawan, tetapi juga seorang pemikir yang handal dalam bidang politik dan keagamaan. Pemikirannya tercermin dalam karya-karya intelektual dan kebijakan-kebijakan yang diambilnya sebagai Menteri Agama dan secara umum terekspresikan dalam agenda reaktualisasi ajaran Islam yang telah menumbuhkan makna baru politik Islam di Indonesia. Beliau lebih menekankan pentingnya substansi daripada yang formal dan legal, baik secara keagamaan maupun sosial.
Keywords
agama, negara, politik islam
References
Ahmad Syafii Maarif, "Piagam Madinah dan Konfergensi Sosial" apendiks dalam Islam dan Politik Pada Masa Demokrasi Terpimpin (1959-1965, (Yogyakarta: IAIN Sunan Kalijaga Press, 1988
Azyumardi Azra, dan Saiful Umam, (ed.), Menteri-Menteri Agama RI Biografi Sosial-Politik, (Jakarta: PPIM, 1998
Bahtiar Effendi, "Islam and the State in Indonesia: Munawir Sjadzali and the Development of New Theological Underpinning of Political Islam," Studia Islamika, Volume 2, Number 2, 1995
___________, Islam dan Negara: Transformasi dan praktik Politik Islam di Indonesia, (Jakarta: Paramadina, 1998
C.A.O. Van Nieuwenhuijze, "Islam and National Self-Realization in Indonesia," dalam Cross-Cultural Studies, (The Hague: Monton and Co., 1963
Deliar Noer, Islam dan Pemikiran Politik: Bahasan Kitab Islam dan Tata Negara oleh H. Munawir Sjadzali, MA (Jakarta: LIPPM, 1990
Deliar Noer, Islam, Pancasila, dan Asas Tunggal (Jakarta: Yayasan Perkhidmatan, 1984
Einar Martahan Sitompul, NU dan Pancasila (Jakarta: Sinar Harapan, 1989
Faisal Ismail, "Pancasila as a Sole Basis for All Political Parties and for All Mass Organizations: An Account of Muslims Responses, "Studia Islamika, Volume 3, Number 4, 1996
Harry J. Benda, The Cresent and the Rising Sun: Indonesian Islamunder the Japanese Occupation 1942-1945 (The Hague and Bandung: W. van Hoeve Ltd., 1958
Kontekstualisasi Ajaran Islam: 70 Tahun Prof. Dr. H. Munawir Sjadzali, MA, (Jakarta: Yayasan Paramadina, 1995
Leonard Binder, "Islamic Tradition and Politics: The Kijaji and the Alim", A Commentary to Clifford Geertz's "The Javanese Kijaji: The Changing Role of A Cultural Broker", Comparative Studies in Society and History, Vol. 2, Oktober 1959-July 1960
Lukman Harun, Muhammadiyah dan Asas Pancasila (Jakarta: Pustaka Panjimas, 1986
Muhammad Din Syamsuddin, Etika Agama dalam Membangun Masyarakat Madani, (Jakarta: Logos, 2000
Munawir Sjadzali, Islam dan Tata Negara, (Jakarta: UI Press, 1993
Munawir Sjadzali, Islam Realitas Baru dan Orientasi Masa Depan Bangsa, (Jakarta: UI-Press, 1993
Munawir Sjadzali, Muslim's Interest are Better Served in the Absence of Muslim Parties (Jakarta: Departemen Agama, 1992
Nurchalis Madjid, et. al., Pembaharuan Pemikiran Islam, (Jakarta: Islamic Research Center, 1970
Nurchalis Madjid, Islam, Kemerdekaan dan Keindonesiaan, (Bandung: Mizan, 1987
Sayyid Husein Nasr, Muhammad: Man of Allah, (London: Muhammadi Trust, 1982
DOI:
http://dx.doi.org/10.24014/af.v3i1.3740
Refbacks
There are currently no refbacks.
Editorial Office Board
Pascasarjana UIN Sultan Syarif Kasim Riau
Jl. KH. Ahmad Dahlan, No. 94 Kode Pos : 28129.
Contact Person :
Khairunnas Jamal
khairunnasjamal@uin-suska.ac.id
0823 6130 7171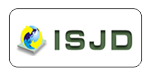 This work is licensed under a
Creative Commons Attribution 4.0 International License
.
View My Stats