STUDI ISLAM PADA PROGRAM PASCASARJANA UIN SULTAN SYARIF KASIM RIAU
Abstract
Dalam suasana perkembangan ilmu pengetahuan dan teknologi dewasa ini, studi agama khususnya studi Islam juga mengalami perkembangan sekaligus tantangan. Tantangan terutama muncul dari berbagai cabang ilmu pengetahuan baru yang digunakan sebagai alat dan pendekatan terhadap studi agama. Pada satu sisi, studi agama (Islam) bertujuan memperkuat dan mempertahankan kepercayaan terhadap agama itu, namun pada sisi lain studi agama sebagai studi akademis mengehendaki segala objeknya didudukkan pada tempat yang sama, yang dapat dianalisis, dinilai, dan dikritik. Hal ini berarti mungkin akan merusak kepercayaan terhadap agama itu sendiri. Dalam pergulatan studi agama yang menjadi lapangan utama kajian pada Program Pascasarjana IAIN atau UIN, setidaknya ada beberapa pendekatan yang digunakan, yakni pendekatan dogmatik, ekelektik, ilmiah, dan post-modernism. Program Pascasarjana akan dibawa kemana. Terlepas dari pergulatan itu Program Pascasarjana UIN Suska ingin mengembangkan studi area Islam Asia Tenggara sebagai bidang utama yang dikembangkan dan menjadi center of exellence.
Keywords
Studi Islam, studi area, approach
References
Arkoun, Muhammed. 1987. Al-Fikr al-Islâmî: Qirâ'ah `Ilmiyah, Terj. Hasyim Saleh. Beirut: Mrkaz al-Inhâ' al-Qawmî.
Deconchy, Jean Pierre. 1970. "Milton Rokeach et la notion de dogmatisme", Archieves de Sociologie des Religions, 30, 1970.
Falck, Colin. 1989. Myth, Truth, and Literature: Towards a True Post-Modernism. Cambridge: Cambridge University Press.
Komaruddin Hidayat dan Hendro Prasetyo (Ed.) 2000. "Menilik Dinamika IAIN: Sebuah Pengantar", dalam Problem dan Prospek IAIN: Antologi Pendidikan Islam. Jakarta: Ditbinperta Islam.
Said, Edward W. 1979. Orientalism, (New York: Vintage Books.
Sills, David L. (Ed.) International Ecyclopedia of the Social Sciences. I. New York: The Macmillan Company & the Free Press.
Tracy, David. 1987. Plurality and Ambiguity: Hermeneutics, Religion, Hope. San Francisco: Harper & Row.
DOI:
http://dx.doi.org/10.24014/af.v3i1.3739
Refbacks
There are currently no refbacks.
Editorial Office Board
Pascasarjana UIN Sultan Syarif Kasim Riau
Jl. KH. Ahmad Dahlan, No. 94 Kode Pos : 28129.
Contact Person :
Khairunnas Jamal
khairunnasjamal@uin-suska.ac.id
0823 6130 7171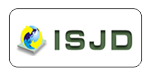 This work is licensed under a
Creative Commons Attribution 4.0 International License
.
View My Stats