Tradisi Pemikiran Moderasi Beragama Nahdlatul Ulama
Abstract
Abstract
This research illustrates the values of religious moderation that contrast with the body of Nahdlatul Ulama (NU). Since the establishment of NU Hadratussyaikh K.H. Hashim Asy'ari has initiated the concept of a moderate Islamic pattern in Indonesia which was then continued by the next generation of NU including K.H. Abdurrahman Wahid (Gus Dur). Through descriptive qualitative research methods with a historical analytical approach, this study produced conclusions about the foundation of religious moderation initiated by Hashim Ash'ari by following the aqidah of Ash'ariah, madzhab fiqih shafi'i, and Sufism. The value of religious moderation is also reflected in the concepts of tasamuh, tawasuth, and tawazun. In addition, the tradition of NU moderation is reflected in the trilogy of Islamic, insaniyah, wathaniyah ukhwah. NU moderate thinking is very instrumental in internalizing wasathiyah through the acceptance of madzhab, Aqidah Asy'ariyah, the integration of Islam with nationality, and through the cultural movement spearheaded by Gus Dur interfaith dialogue movement.
References
Abidin, Z. (2015). Wahabisme, Transnasionalisme dan Gerakan-gerakan Radikal Islam di Indonesia. Jurnal Tasamuh, 12(2), 130–148.
Alaik, R. (2020). Al-Muhafazatu 'Ala Al-Qadim Al-Shalih Wa Al-Akhdzu Bi Al-Jadid Al-Aslah, Kultur Pesantren di Indonesia. Retrieved April 20, 2022, from NU Jateng website: https://nujateng.com/2020/04/al-muhafazatu-ala-al-qadim-al-shalih-wa-al-akhdzu-bi-al-jadid-al-aslah-kultur-pesantren-di-indonesia-4/
Almu'tasim, A. (2019). Berkaca NU dan Muhammadiyah dalam Mewujudkan Nilai-Nilai Moderasi Islam di Indonesia. TARBIYA ISLAMIA : Jurnal Pendidikan Dan Keislaman, 8(2), 199. https://doi.org/10.36815/tarbiya.v8i2.474
Anwar, K. (2019). AHL AL-SUNNAH WA AL-JAMAAH MENURUT SYEKH MUHAMMAD ARSYAD AL-BANJARI. Yogyakarta: LkiS.
Ariadi, P. (2016). TASAWUF MELAYU NUSANTARA: PERSPEKTIF MUHAMMADIYAH DAN NAHDLATUL ULAMA. At-Tabligh, 1(1).
Atikurrahman, M., Ilma, A. A., Dharma, L. A., Affanda, A. R., Ajizah, I., & Firdaus, R. (2021). Sejarah Pemberontakan dalam Tiga Bab: Modernitas, Belasting, dan Kolonialisme dalam Sitti Nurbaya. SULUK: Jurnal Bahasa, Sastra, Dan Budaya, 3(1), 1–22. https://doi.org/10.15642/suluk.2021.3.1.1-22
Basid, A. (2017). Nusantara Islam; Post traditionalism and neo modernism. 5(1), 1–14. https://doi.org/https://doi.org/10.52431/tafaqquh.v5i1.65
Bindaniji, M. (2022). POST-TRADISIONALISME : MEMBINCANG BASIS EPISTEMOLOGI. Substantia: Jurnal Ilmu-Ilmu Ushuluddin, 24(01), 58–71. https://doi.org/http://dx.doi.org/10.22373/substantia.v24i1
Bindaniji, M., & Fuadi, M. A. (2022). Sufism and Religious Moderation in Counter Radicalism. Islam Nusantara, 06(1), 103–114. https://doi.org/10.33852/jurnalin.v6i1.329
Coucter, M., Agung, H. M., Indrawijaya, A., Organisasi, P., & Baru, S. A. M. L. (2020). PERGESERAN LITERATUR PESANTREN SALAFIYAH NURUL IMAN (Kajian Pergeseran Literatur Klasik di Pesantren Nurul Iman). Jurnal Literasiologi, 4(1), 1–6. https://doi.org/https://doi.org/10.47783/literasiologi.v4i2.149
Dhofir, Z. (2015). Tradisi Pesantren: Studi Pandangan Hidup Kyai dan Visinya Mengenai Masa Depan Indonesia. Jakarta: LP3ES.
Fadli, M. R. (2021). Memahami desain metode penelitian kualitatif. Humanika, 21(1), 33–54. https://doi.org/10.21831/hum.v21i1.38075
Fahri, M., & Zainuri, A. (2019). Moderasi Beragama di Indonesia. Intizar, 25(2), 95–100.
Faizin, M. (2020). Moderasi Beragama dan Urgensinya. Retrieved May 13, 2022, from NU Online website: https://nu.or.id/opini/moderasi-beragama-dan-urgensinya-sRGwl
Farida, U. (2020). Kontribusi dan Peran KH. Hasyim Asy'ari dalam Membingkai Moderasi Beragama Berlandaskan al Quran dan Hadis di Indonesia. Fikrah, 8(2), 311. https://doi.org/10.21043/fikrah.v8i2.7928
Fuad, A. J. (2020). Akar Sejarah Moderasi Islam Pada Nahdlatul Ulama. Tribakti: Jurnal Pemikiran Keislaman, 31(1), 153–168. https://doi.org/10.33367/tribakti.v31i1.991
Fuadi, M. A. (2021a). Genealogi Walisongo dalam Kitab Ulama Nusantara: Studi Komparatif Kitab Tarikh al- Auliya' dengan Ahla al-Musamarah. Jurnal Islam Nusantara, 05(1), 117–130. https://doi.org/10.33852/jurnalin.v5i1.267
Fuadi, M. A. (2021b). Ketahanan Moderasi Beragama Mahasiswa di Tengah Melting Pot Gerakan Keagamaan di Surakarta. Al-Adabiya: Jurnal Kebudayaan Dan Keagamaan, 16(2), 125–140. https://doi.org/10.37680/adabiya.v16i2.1072
Fuadi, M. A., Hasyim, F., Kholis, M. N., Zulhazmi, A. Z., & Ibrahim, R. (2021). STRENGTHENING RELIGIOUS MODERATION TO COUNTER RADICALISM AT IAIN SURAKARTA. Al-Tahrir: Jurnal Pemikiran Islam, 21(02), 261–284.
Hilmy, M. (2011). Akar-Akar Transnasionalisme Islam Hizbut Tahrir Indonesia (HTI). Islamica: Jurnal Studi Keislaman, 6(1), 1–13.
Iqbal, A. M. (2020). Challenging moderate Islam in Indonesia: NU Garis Lurus and its construction of the "authentic" NU online. In Rising Islamic Conservatism in Indonesia (pp. 95–115). Routledge.
Kharismatunisa', I., & Darwis, M. (2021). Nahdlatul Ulama dan Perannya dalam Menyebarkan Nilai-Nilai Pendidikan Aswaja An-Nahdliyah pada Masyarakat Plural. Tarbiyatuna: Jurnal Pendidikan Islam, 14(2), 141. https://doi.org/10.36835/tarbiyatuna.v14i2.1094
Mubarak, A. Z. (2018). Moderasi Islam di Era Disrupsi. Yogyakarta: Pustaka Senja Imprint Gading Pustaka.
Muhammadong, & Lukman. (2020). Gerakan NU Dalam Memahami Ajaran Islam dari Tradisionalisme ke Post Tradisionalisme. CENDEKIA: Media Komunikasi Penelitian Dan Pengembangan Pendidikan Islam, 12(02), 223–243. https://doi.org/https://doi.org/10.37850/cendekia.v12i2.152
Nasrowi, B. M. (2020). Pemikiran Pendidikan islam KH. Abdurrahman Wahid Tentang Moderasi Islam. Edukasia: Jurnal Pendidikan Dan Pembelajaran, 1(1), 71–84.
Ritaudin, M. S. (2017). PROMOSI ISLAM MODERAT MENURUT KETUM (MUI) LAMPUNG DAN REKTOR UNIVERSITAS ISLAM NEGERI (UIN) RADEN INTAN LAMPUNG. Jurnal TAPIs, 13(02), 108–135. https://doi.org/https://doi.org/10.24042/tps.v13i2.2034
Rosyid, M. (2016). Muktamar 2015 Dan Politik NU Dalam Sejarah Kenegaraan. YUDISIA: Jurnal Pemikiran Hukum Dan Hukum …, 06(01). https://doi.org/http://dx.doi.org/10.21043/yudisia.v6i1.1499
Santoso, L., & Muhammad, N. (2021). INTELEKTUAL MUDA DAN KOSMOPOLITANISME ISLAM: Dinamika Di Era Disruptif. PROSIDING MUKTAMAR PEMIKIRAN DOSEN PMII, 587–601.
Sunyoto, A. (2012). Atlas Wali Songo. Jakarta: Pustaka IIman & LT NU.
Surahman, S. (2013). Dampak Globalisasi Media Terhadap Seni dan Budaya Indonesia. Jurnal Komunikasi, 2(1), 29–38. https://doi.org/https://doi.org/10.30656/lontar.v2i1.334
Ulil Abshor, M. (2016). Dinamika Ijtihad Nahdlatul Ulama (Analisis Pergeseran Paradigma dalam Lembaga Bahtsul Masail NU). Journal of Islamic Studies and Humanities, 1(2), 75–90. https://doi.org/10.18326/millati.v1i1.227-242
Usman, U. (2018). PENDIDIKAN AQIDAH DALAM KEMURNIAN I'TIKAD AHLUSSUNNAH WAL JAMA'AH. Al-Ihda': Jurnal Pendidikan Dan Pemikiran, 13(2), 1–23.
Yasmine, S. E. (2016). Arab Spring: Islam dalam gerakan sosial dan demokrasi Timur Tengah. Masyarakat, Kebudayaan Dan Politik, 28(2), 106. https://doi.org/10.20473/mkp.v28i22015.106-113
Yenuri, A. A., Islamy, A., Aziz, M., & Muhandy, R. S. (2021). Paradigma Toleransi Islam Dalam Merespons Kemajemukan Hidup Di Indonesia. POROS ONIM: Jurnal Sosial Keagamaan, 2(2), 141–156. https://doi.org/10.53491/porosonim.v2i2.216
Zuhri, A. M. (2022). Islam Moderat: Konsep dan Aktualisasinya dalam Dinamika Gerakan Islam di Indonesia (Vol. 1). Academia Publication.
Wawancara dengan Ulil Abshar Abdala. Desember 2021 Kampus UNUSIA Jakarta.
DOI:
http://dx.doi.org/10.24014/af.v21i1.16692
Refbacks
There are currently no refbacks.
Editorial Office Board
Pascasarjana UIN Sultan Syarif Kasim Riau
Jl. KH. Ahmad Dahlan, No. 94 Kode Pos : 28129.
Contact Person :
Khairunnas Jamal
khairunnasjamal@uin-suska.ac.id
0823 6130 7171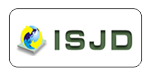 This work is licensed under a
Creative Commons Attribution 4.0 International License
.
View My Stats