Negarawan Sejati Menurut Pandangan Hamka dalam Tafsir Al-Azhar
Abstract
Abstract
The values of struggle that have been exemplified by the nation's predecessors are costly life lessons. Hamka's capacity as a statesman is very important so that his thoughts can be raised to future generations, because Hamka is one of the many national figures owned by Indonesia. Hamka was a man known for his strong religious understanding, and was a model of harmony between religion and state. Religion is the spirit to move and fight, and becomes the foundation and foundation in filling independence. The state is a support to establish peace in embracing religion and performing worship. Religion and state are complete units like two sides of a coin that are complementary and inseparable from each other. A true statesman according to Hamka is an individual who has a spirit of nationalism and patriotism, which conforms to the basic principles of Islam "al-amru bi al-ma'rūf wa an-nahyu ʻan al-munkar".
Keywords: statesman, nationalism, patriotism
Abstrak
Nilai-nilai perjuangan yang telah diteladankan oleh para pendahulu bangsa merupakan pelajaran hidup yang mahal harganya. Kapasitas Hamka sebagai negarawan sangat penting untuk dimunculkan pemikirannya kepada generasi penerus bangsa, karena Hamka adalah salah satu dari sekian banyak tokoh bangsa yang dimiliki oleh Indonesia. Sosok Hamka adalah pribadi yang masyhūr dengan pemahaman keagamaannya yang kokoh, dan merupakan model keselarasan antara agama dan negara. Agama merupakan ruh untuk pergerakan dan perjuangan, dan menjadi asas serta landasan dalam mengisi kemerdekaan. Negara adalah penopang untuk mewujudkan keamanan dalam memeluk agama dan menjalankan peribadatan. Agama dan negara merupakan satu kesatuan utuh seperti dua sisi mata uang yang saling melengkapi dan tidak dapat terpisahkan satu dengan lainnya. Negarawan sejati menurut Hamka adalah individu yang berjiwa nasionalisme dan patriotisme, yang selaras dengan prinsip dasar Islam "al-amru bi al-ma'rūf wa an-nahyu ʻan al-munkar".
Kata kunci:
negarawan, nasionalisme, patriotisme
References
Al-Arid, A.H. (1992). Sejarah dan Metodologi Tafsîr. Jakarta: Rajawali Pers.
Al-Qaṭṭan, M. K. (2007). Mabāhiṡ fi 'Ulūm al-Qur'ān, Terj. Mudzakir As. Studi Ilmu-ilmu al-Qur'ān. Jakarta: Pustaka Litera Antar Nusa.
Aning, F. (2005). 100 tokoh yang mengubah Indonesia: biografi singkat seratus tokoh paling berpengaruh dalam sejarah Indonesia di abad 20. Jakarta: Narasi.
Baidan, N. (2000). Metodologi Penafsiran al-Qur'ān. Yogjakarta: Pustaka Pelajar.
Burhanuddin, N. (2015). Konstruksi Nasionalisme Religius: Relasi Cinta dan Harga Diri dalam Karya Sastra Hamka. Epistemé: Jurnal Pengembangan Ilmu Keislaman, 10(2), 353-384.
Haidar, M. (2019). Memahami Hamka; The Untold Stories, cet. 1. Tangerang: Imania.
Hamka, I. (2017). Ayah; Kisah Buya Hamka. Jakarta: Republika.
Hamka. (1996). Pelajaran Agama Islam. Jakarta: Bulan Bintang.
Hamka. (2015). Lembaga Budi. Jakarta: Republika.
Hamka. (2015). Tafsīr al-Azhar, Juz 4, Jilid 2. Jakarta: Gema Insani.
Hamka. (2015). Tasawuf Modern. Jakarta: Republika.
Hamka. (2016). Falsafah Hidup. Jakarta: Republika.
Hamka. (2016). Pandangan Hidup Muslim. Jakarta: Gema Insani.
Maʻarif, A.S. (2015). Fikih Kebhinnekaan. Bandung: Mizan Pustaka.
Rusydi, H. (1983). Pribadi Pribadi dan Martabat Buya Prof. Dr. Hamka, cet. 2. Jakarta: Pustaka Panjimas.
Shobahussurur, S. (2009). Pembaruan Pendidikan Islam Perspektif Hamka. TSAQAFAH, 5(1), 79-96.
Undang-Undang Dasar 1945, BAB XII tentang Pertahanan Negara dan Keamanan Negara, Pasal 30, Ayat 1.
Yusuf, M. Y. (1990). Corak Pemikiran Kalam Tafsīr Al-Azhar. Jakarta: Pustaka Panjimas.
DOI:
http://dx.doi.org/10.24014/af.v20i1.12521
Refbacks
There are currently no refbacks.
Editorial Office Board
Pascasarjana UIN Sultan Syarif Kasim Riau
Jl. KH. Ahmad Dahlan, No. 94 Kode Pos : 28129.
Contact Person :
Khairunnas Jamal
khairunnasjamal@uin-suska.ac.id
0823 6130 7171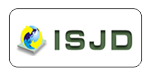 This work is licensed under a
Creative Commons Attribution 4.0 International License
.
View My Stats