HUMANISTIK DAN TEOLOGI PEMBEBASAN ALI SYARIATI; Telaah atas Pemikiran Ali Syariati dan Kontribusinya terhadap Kajian Islam Kontemporer
Abstract
Banyak kalangan menyatakan bahwa Ali Syari'ati mempunyai andil yang signifikan terhadap meletusnya Revolusi di Iran. Walaupun dia meninggal setahun sebelum revolusi itu terjadi, tetapi pemikiran-pemikirannya telah banyak mempengaruhi para tokoh penggerak revolusi 1978-1979. Bahkan, L. Carl Brown menyatakan, bahwa Imam Khomeini adalah salah satu tokoh penting dalam revolusi Iran yang sedikit—banyak terpengaruh oleh pemikiran revolusionernya Syari'ati. Penelitian ini membahas pemikiran Ali Syariati tentang Humanisme dan Teologi Pembebasan yang dikemukakannya. Penelitian ini berjenis penelitian pustaka atau library research. Artinya pada penelitian ini penulis berfokus pada penggunaan data dan informasi dengan bantuan berbagai macam material terkait Ali Syariati dan pemikirannya yang terdapat di perpustakaan, seperti buku-buku, jurnal, dokumen-dokumen sejarah, dan lain sebagainya. Dari kajian yang dilakukan diketahui bahwa konsep teologi-ideologi yang dibawa oleh Syari'ati adalah teologi yang bersifat membebaskan manusia dari keterkungkungan fatalism yang merugikan. Tema-tema tentang Humanisme—kemanusiaan dan revoluioner sangat kental didalamnya. Ia membawa kajian keagamaan dari tradisionalisme Islam yang lebih bercorak teo-sentris, kepada kajian yang lebih bercorak antroposentris. Syariati mengajak umat Islam untuk menggelorakan pembebasan melalui reinterpretasi keyakinan. Syari'ati secara jelas menolak pandangan Barat—Marx—yang menyatakan bahwa agama itu "candu masyarakat". Bagi syariati, Agama justru dapat mengantarkan orang kepada komitmen ideologi untuk membebaskan idividu dari tekanan.
References
Abdurrahman, Moeslim. Islam Sebagai Kritik Sosial. Jakarta: Erlangga. 2003.
Alghar, Hamid. "Islam as Ideology: The Thought of Ali Syari'ati". dalam Hamid Alghar ed. The Root of Islamic Revolution London: Oxfort University. 1983.
Azra, Azyumardi. Pergolakan Politik Islam dari Fundamentalisme. Modernisme hingga Post Modernisme. Jakarta: Paramadina. 1996.
Brown, L. Carl. Religion and State: The Muslim Approach to Politics New York: Columbia University Press. 2000.
Chehabi, H.E. Iranian Politics and Religious Modernism New York: Cornell University Press. 1986.
Dabashi, Hamid. "Ali Syari'ati: The Islamic Ideologue Par Exellence". dalam Hamid Dabashi. Theology of Discontent: The Ideological Foundation of the Islamic Revolution in Iran New York: New York University Press. 1993.
Dabasyi, Hamid. Theology of Discontent: The Ideological Foundations of The Islamic
Revolution in Iran. New York: New York University Press. 1993.
Donohulle, Jonh J. dan Esposit, John L. Isam dan Pembaharuan. Jakarta: PT. Raja Grafindo Persada. 1995.
Esposito, John L. Ensiklopedi Oxford Dunia Islam Modern. Bandung: Mizan. 2002.
Esposito, John L. The Oxford Encyclopedia of Modern Islamic World. New York: Oxford Universitas Press. 1995.
Hadimulyo. Manusia dalam Perspektif Humanisme Agama: Pandangan Ali Syari'ati. Jakarta: Grafiti Pers. 1985.
Harahap, Syahrin dan Nasution, Hasan Bakti. Ensiklopedia Akidah Islam. Jakarta: Kencana. 2009.
Nasir, Tamara. Revolusi Iran. Jakarta: Sinar Harapan. 1980.
Rahmena, Ali. "Ali Syari'ati: Guru. Penceramah dan Pemberontak." dalam Para Perintis Zaman Baru Islam.
Rais, M. Amien. Cakrawala Islam: Antara Cita dan Fakta. Bandung: Mizan. 1987.
Sachedina, Abdulaziz. "Ali Shari'ati: Ideologue of The Iranian Revolution". dalam John L. Esposito ed. Voices of Resurgent Islam New York: Oxfort University Press. 1983.hlm. 211.
Saleh, Marhaeni M. "Ali Syariati: Pemikiran dan Gagasannya." dalam Jurnal Aqidah Vol. 4. No. 2. Tahun 2018.
Syari'ati, Ali. Makna Haji. Jakarta: Az-Zahra. 2008.
-----------, Ali. Membangun Masa Depan Islam. Terj. Rahmani Astuti. Bandung: Mizan. 1988.
-----------, Ali. Humanisme Antara Islam dan Mazhab Barat. Bandung: Pustaka Hidayah. 1996.
-----------, Ali. Islam Mahzab Pemikiran dan Aksi. Bandung: Mizan. 1992.
-----------, Ali. Membangun Masa Depan Islam. Bandung: Mizan. 1993.
-----------, Ali. Tugas Cendekiawan Muslim. Jakarta: CV Rajawali. 1987.
DOI:
http://dx.doi.org/10.24014/af.v20i2.11737
Refbacks
There are currently no refbacks.
Editorial Office Board
Pascasarjana UIN Sultan Syarif Kasim Riau
Jl. KH. Ahmad Dahlan, No. 94 Kode Pos : 28129.
Contact Person :
Khairunnas Jamal
khairunnasjamal@uin-suska.ac.id
0823 6130 7171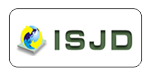 This work is licensed under a
Creative Commons Attribution 4.0 International License
.
View My Stats