KINDERGARTEN: Journal of Islamic Early Childhood Education P-ISSN (2621-0339) E-ISSN (2621-0770)

Kindergarten: Journal of Islamic Early Childhood Education is a Journal of Early Childhood Islamic Education published by the Tarbiyah and Teacher Training Faculty of UIN Suska Riau published twice a year in April and November, containing articles on the results of Theory and Practice Studies in the field of Early Childhood Education. This journal also collaborates with PPJPAUD INDONESIA. This journal has been indexed by  SINTA, Google Schoolar, Crossref, Moraref, GARUDA and Dimension. The Kindergarten Journal is currently accredited by SINTA 3 based on Decree No. B/1796/E5.2/KI.02.00/2020. 
INDEXED BY: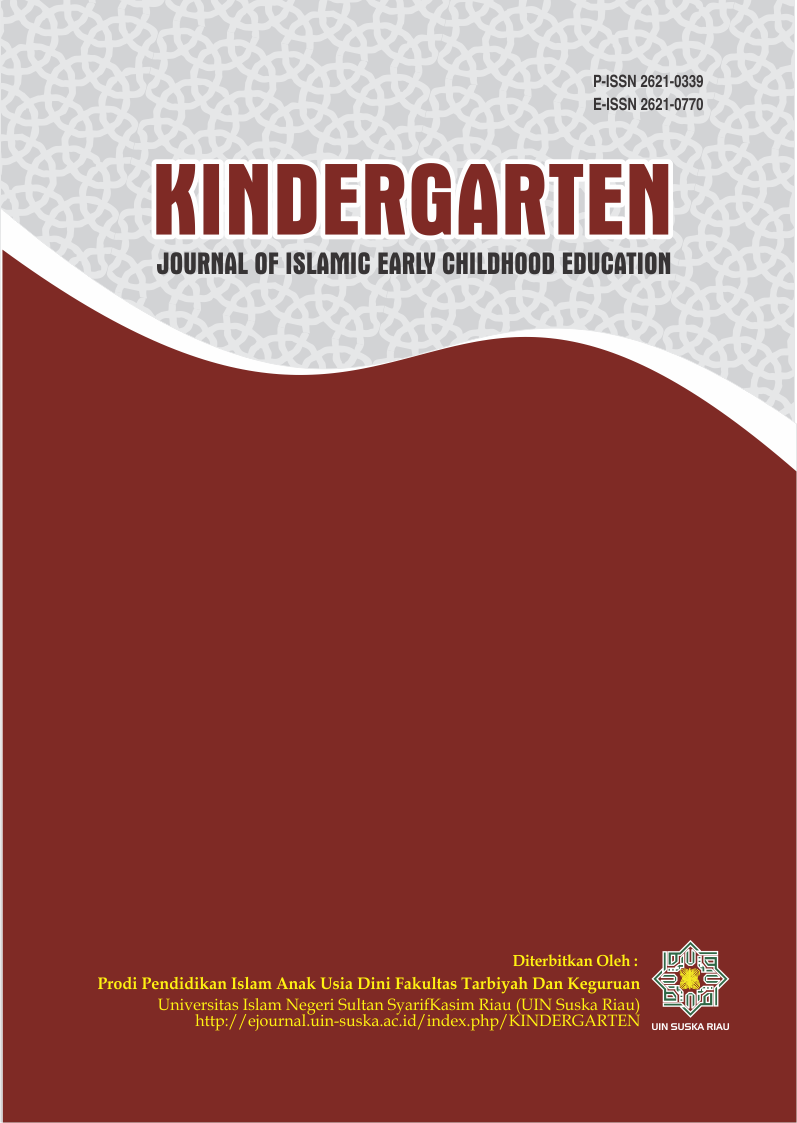 Announcements
No announcements have been published.
Vol 5, No 2 (2022): November
Table of Contents
Articles