TABATTUL MENURUT IBN HAZM (W. 456 H) DALAM PERSPEKTIF HUKUM KELUARGA ISLAM (AL-AHWAL AL-SYAKHSIYAH)
Abstract
Getting married is the Prophet's recommendation to his people by getting married to live in peace and even marriage creates a good society (al-mujtami 'al-shālih), the importance of having a family on the one hand because humans cannot live alone because humans are social beings both in social life and family life through marriage. Ibn Hazm  is firm in his opinion that it is mandatory to marry on the condition that if he is able to have a relationship with husband and wife and needs a living. The results of this study explain that the opinion  Ibn Hazm about tabattul haram, according to him, is because it is contradictory to the hadith  the Prophet which advocates marriage and prohibits the tabattul attitude. Ibn Hazm argues that the word sayyida wa hasūrā (to follow and restrain lust), there is no argumentation about the word, because we are not commanded to refrain (lust) from having a household. So according to him, marriage is mandatory provided that you have ability to intercourse with women and the costs of marriage, and it is haram to do tabattul based on the orders of Allah and the Prophet, the existence of sighat orders (amr) and prohibitions (nahy) indicates obligation and prohibition of actions. The commands and prohibitions contained in the Qur'an and hadith according to Ibn Hazm must be understood linguistically because the method used by Ibn Hazm regarding the haram of tabattul is the ijtihad bayani method, which is understanding the law with linguistic ijtihad. 
References
Daftar Pustaka
Abi, Bakar . (tt). Iānat al-Tālibīn juz 3 . Aleppo : Dar Ahya al-Kutub al-Arabiyah .
al-Asqalani, Ibnu. Hajar (2015 ). Fath al-Bāri Syarah Bulughul Maram Jilid 25 . Jakarta : Pustaka Azzam .
al-Mishri, M. (2010 ). Sahabat-Sahabat Rasulullah Saw Jilid 3 . Jakarta : Pustaka Ibnu Katsir
al-Nasa'i. (1986 ). al-Sunan al-Sughra al-Nasa'i juz 8. Aleppo : Matab al-Matbuat al-Islamiyah .
al-Shan'ani, Muhmmad. bin. Ismail A. (2017). Subulus Salam Syarah Bulughul Maram . Jakarta : Darus Sunnah .
al-Syirazi, Imam. (476 H). al-Muhazzab fi fiqh Imam Syafii juz 4. Beirut : Dar Syamsiyah.
al-Thabari, Abu. Ja'far. (2008 ). Tafsir al-Thabari . Jakarta : Pustaka Azzam .
al-Zuhayli, Wahbah. (2010 ). Fiqh Islam wa Adillatuhu jilid 9 . Jakarta : Gema Inasni Press.
_______________, (2014). Tafsir al-Munir Jilid 12 . Jakarta: Gema Insani .
Amini, Ibrahim. (1994). Principles of Marriage Family Ethics . Bandung : al-Bayan .
Asy'ari, Hasyim. (2017). Dhau' al-Mishbah fi al-Bayān ahkām al-Nikāh . Jombang : Pustaka Tebuireng .
Bahruddin, Moh. (2011, Juli 2). Mazhab Rasionalitas Literalis Kajian atas Pemikiran Ibn Hazm. Al-Adalah, X, 191.
Budiardjo, Mirim. (2008). Dasar-Dasar Ilmu Politik. Jakarta: Gramedia Pustaka Utama.
Dahlan, Abdul. Aziz. (1996). Ensiklopedi Hukum Islam. Jakarta: Ichitar Baru Van Hoeve.
Daud, Abu. (tt). Sunan Abu Daud Juz 2 . Beirut: al-Maktabat al-'Isriyah.
Fattah, Abdul. (2001). Ulama yang tidak menikah. Jakarta: Pustaka Azzam.
Hassan, Jamal. (2007). Biografi 10 Imam Besar. Jakarta: Pustaka al-Kautsar.
Hazm, Ibnu. (tt). al-Muhalla Juz 9. Beirut : Dar al-Afaq al-Jadidah
Himayah, Mahmud. Ali, (2001). Ibn Hazm Biografi karya dan kajiannya tentang Agama-Agama. Jakarta: Lentera.
Hitti, Philip. K. (2008). History of The Arabs. Jakarta: Serambi Ilmu Semesta.
Hosen, Ibrahim. (2003). Fiqh perbandingan dalam masalah pernikahan. Jakarta: Pustaka Firdaus.
Jamrah, Suryan. A. (1998). Pemikiran Kalam Ibn Hazm . Pekanbaru : Susqa Press.
Khallaf, Abdul. Wahab. (2001). Sejarah Pembentukan dan Perkembangan Hukum Islam . Jakarta: RajaGrafindo Persada.
Khan, M. Ebrahim. (2003). Kisah-Kisah Teladan Rasulullah para sahabat dan orang-orang shaleh . Yogyakarta: Mitra Pustaka.
Mardani. (2016). Hukum keluarga Islam di Indonesia. Jakarta: Prenadamedia Group.
Naisyabury, Muhammad. bin.Al-Hajjaj. (1954). al-musnad shahih mukhtasar binaklil adli anil adli ila Rasulillah Saw . Beirut : Dar Ihya Turats al-Araby .
Nasution, Khoiruddin. (2013). Hukum Perkawinan dilengkapi perbandingan UU negara muslim kontemporer . Yogyakarta : Academia .
Nawawi, Imam. (2009). Syarah al-Muhazzab Jilid 24 terj. Jakarta : Pustaka Azzam .
Qardlawi, Yusuf. (tt). Fatwa-Fatwa Kontemporer jilid 2 . Jakarta : Gema Insani .
Sabiq, Sayyid. (tt). Fiqh Sunnah Juz 2 . Beirut : al-Fath li 'A'lam al-Qahirah .
Said, Muh. (2016, Desember 2 ). Pemikirian Fikih Ekonomi Ibn Hazm tentang kesejahteraan Tenaga Kerja. Iqtishadia, 202.
Sihab, M. Quraish. (2008). M Quraish Shihab menjawab 1001 Soal Keislaman yang patut anda ketahui . Jakarta : Lentera Hati .
Syafi'i, Imam. (1993). Ringkasan al-Mazāni al-Umm. Beirut: Dar al-Kutub al-Ilmiyah .
Syahrir. (2007, Maret 1). Konsep Epistemologi Ibn Hazm. Hunafa, 4 , 13.
Tim Riset Majelis Tinggi Urusan Islam Mesir. (tt). Aliran dan Madzhab di Dunia Islam Jakarta : Pustala al-Kautsar .
Wahyuni, Sri. (2007). Kamus Besar Bahasa Indonesia. Jakarta : Pustaka Phoenix .
Yasin, Noer. (2012 ). Ibn Hazm Revitalisasi Ushul Fiqh berparadigma Burhani . Malang : UIN Maliki Press.
Zahrah, Muhammad. Abu. (2014). Fiqh Islam Mazhab dan Aliran. Tangerang: Gaya Media Pratama.
DOI:
http://dx.doi.org/10.24014/af.v19i2.9432
Refbacks
There are currently no refbacks.
Editorial Office Board
Pascasarjana UIN Sultan Syarif Kasim Riau
Jl. KH. Ahmad Dahlan, No. 94 Kode Pos : 28129.
Contact Person :
Tuti Andriani
tutiandriani@uin-suska.ac.id
0822 8893 1412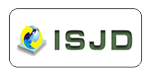 This work is licensed under a
Creative Commons Attribution 4.0 International License
.
View My Stats