METODE DAKWAH KEPADA PENGUASA (STUDI ANALISIS PENDEKATAN ETIKA DAKWAH)
Abstract
This article discusses the method of da'wah to the authorities. This paper is intended to provide information to Islamic leaders or Islamic activists about how to preach to the authorities, including through letters, criticizing openly or just denying the tyranny of the ruler.
Keywords
Penguasa, Dakwah, Etika dakwah
References
Abdurahman, Yahya. 2017. Wajib Mengingkari Penguasa, Jurnal Al Waie, No. 199 Vol. XVII, 5-31
Aliyudin. 2010. Prinsip-prinsip Metode Dakwah Menurut Al-Qur'an. Jurnal Ilmu Dakwah Vol. 4 No. 15
Amin, Samsul Munir. 2009. Ilmu Dakwah, Jakarta: Amzah.
Aziz, Moh. Ali. 2004. Ilmu Dakwah, Jakarta, Kencana.
Bay, Kaizal. 2011. Pengertian Ulil Amri dalam Al-Qur'an dan Implementasinya dalam Masyarakat Muslim, Jurnal Ushuluddin Vol. XVII No. 1.
Fathullah, Abu Lukman. 2010. 60 Hadits Sulthaniyah, Bogor: Pustaka Thoriqul Izzah.
Ghazali, Imam. 1997. Di Balik Ketajaman Mata Hati, Pent. Mahfudli Sahli, Jakarta: Pustaka Amani, Cet. 1
Ghafur, Waryono Abdul. 2014. Dakwah Bil-Hikmah Di Era Informasi Dan Globalisasi Berdakwah Di Masyarakat Baru, Jurnal Ilmu Dakwah, Vol. 34, No.2.
Ihsan, Muhammad Alim. 2008. Dakwah: Suatu Pendekatan Kultural, Jurnal Hunafa Vol. 5 No. 1.
Kafie, Jamaluddin . 1993. Psikologi dakwah, Surabaya: Indah Surabaya.
Maqfiroh. 2014. Mujadalah menurut Al-Qur'an (Kajian Metodologi Dakwah), Jurnal Al-Bayan / Vol. 20, No. 29.
Mahmud, Ahmad. 2002. Dakwah Islam, Bogor, Pustaka Thoriqul Izzah.
Munawir, Ahmad Warson Al-Munawir. 1984. Kamus Arab-Indonesia, Yogyakarta: Ponpes Al-Munawir.
Nawawi, Imam. 1999. Riyadus Sholihin, Pent. Achmad Sunarto, Jakarta: Pustaka Amani, Cet. IV.
Sidiq, Umar. 2014. Kepemimpinan Dalam Islam: Kajian Tematik Dalam Al-Quran Dan Hadits, Dialogia, Vol. 12 No. 1.
Suparta, Munzier. 2009. Metode Dakwah, Jakarta: Rahmat Semesta.
Tim Penyusun Kamus Pembinaan dan Pengembangan Bahasa. 1999. Kamus Besar Bahasa Indonesia, Jakarta: Balai Pustaka.
Ya'cub, Ali Mustafa. 1997. Sejarah dan Metode Dakwah Nabi, Jakarta: Pustaka Firdaus.
DOI:
http://dx.doi.org/10.24014/af.v17i2.6410
Refbacks
There are currently no refbacks.
Editorial Office Board
Pascasarjana UIN Sultan Syarif Kasim Riau
Jl. KH. Ahmad Dahlan, No. 94 Kode Pos : 28129.
Contact Person :
Khairunnas Jamal
khairunnasjamal@uin-suska.ac.id
0823 6130 7171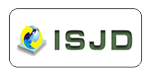 This work is licensed under a
Creative Commons Attribution 4.0 International License
.
View My Stats