METODE PEMBENTUKAN KEPRIBADIAN ISLAMI MENURUT SYAIKH TAQIYUDDIN AN-NABHANI
Abstract
Syaksiyah Islamiyah is an Islamic Personality. In Muslim scientific literature, the concept of Islamic personality has not been widely developed by Muslim scientific thinkers themselves, so this affects the difficulty of applying Islamic personality and methods of formation. Based on this, this paper contains the thoughts of Muslim leader Syaikh Taqiyuddin An-Nabhani about his views and ideas on the concept of Islamic personality and its method of formation. Islamic personality is formed by Islamic aqliyah and nafsiyah Islam. With the method of instilling Islamic aqeedah and tsaqofah Islam and habituation to always be bound by syara law '. Thus, the formation of Islamic personality is done by means of first compiling a curriculum based on Islamic faith, second, making Islamic theology as the basis of the subject matter, and third using the method of talaqqiyan fikriyan in the teaching process.
Keywords
Metode Pembentukan Kepribadian, Kepribadian Islam, Syaikh Taqiyuddin An-Nabhani
References
Abdurrahman Hafiz. 2007. Diskursus Islam Politik dan Spiritual. Bogor: al-Azhar Press.
Abdurrahman, Hafidz. 2011. Membangun Pemikiran Cemerlang, Cet, ke-2, Bogor: Pustaka Thariqul Izzah.
Adz-Dzakiey, Hamdani Bakran. 2006. Psikologi Kenabian, Yogyakarta: Daristy.
Ahyadi Abdul Aziz. 1987. Psikologi Agama, Bandung: Sinar Baru.
Al-Qur'an, 2010. Kementrian Agama RI, Syaamil Qur'an.
An-Nabhani, Taqiyuddin, 2002. Ad-Daulatul al-Islamiyah, Cet. ke-7, Libanon: Dar al-Ummah.
___________________, 2001. Nizham al-Islam, Jakarta: Min Mansurati Hizbut Tahrir.
___________________, 2003. asy-Syakhshiyyah al-Islamiyyah, Cet. ke-VI, Libanon: Dar al-Umma.
___________________, 2010. Mafahim Hizb at-Tahrir, Jakarta: Min Mansurati Hizbut Tahrir:
An-Nawawi, Muhammad, al-Jawi, Syarh Kasifah as-Saja'ala Safinah an-Naja. Semarang: Toha Putra, tt.
Arifin Muzayyin. 2008. Filsafat Pendidikan Islam. Jakarta: Bumi Aksara.
Dodiman, M.Ali. 2012. Memoar Pejuang Syariah dan Khilafah. Bogor: al-Azhar Fresh Zone.
Hamzah Ahmad dan Nanda Santoso. 1996. Kamus Pintar Bahasa Indonesia, Surabaya: Fajar Mulya.
Husen, Abdullah Muhammad. 2006. Studi Dasar-Dasar Pemikiran Islam, Cet, ke-V, Bogor: Pustaka Thariqul Izzah
Muhsin Rodhi, Muhammad, 2012. Tsaqofah dan Metode Hizbut Tahrir dalam Mendirikan Negara Khilafah, Bogor: al-Azhar Fresh Zone.
Mujib, Abdul. 1999, Fitrah dan Kepribadian Islam, Jakarta: Darul Fatah.
Mujib, Abdul. 2007. Kepribadian dalam Psikologi Islam, Jakarta: PT. Grafindo Persada.
Purwanto Yadi. 2007. Psikologi Kepribadian, Bandung: Refika Aditama.
Riyadh, Saad. 2007. Jiwa dalam Bimbingan Rasulullah, Jakarta: Gema Insani Press.
Sumadi Suryabrata. 1993. Psikologi Kepribadian, Jakarta: Raja Grafindo Persada.
Yasin, Abu. 2004. Usus at-Ta'lim fi Daulah al-Khilafah, Dar al-Ummah.
DOI:
http://dx.doi.org/10.24014/af.v17i2.6350
Refbacks
There are currently no refbacks.
Editorial Office Board
Pascasarjana UIN Sultan Syarif Kasim Riau
Jl. KH. Ahmad Dahlan, No. 94 Kode Pos : 28129.
Contact Person :
Khairunnas Jamal
khairunnasjamal@uin-suska.ac.id
0823 6130 7171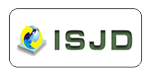 This work is licensed under a
Creative Commons Attribution 4.0 International License
.
View My Stats