Strategi Politik Hizbut Tahrir dalam Menegakkan Khilafah Islam di Indonesia
Abstract
Hizb ut-Tahrir Indonesia (HTI) is an Islamic organization that became famous and became the subject of discussion after being dissolved by the Indonesian government through PERPPU no. 2 Year 2017. Many different views on the struggle Hizbut Tahrir Indonesia. The Indonesian government considers that the activities and ideas undertaken by HTI can divide the Unitary Republic of Indonesia (NKRI). However, some national figures assume that HTI's struggle is not contradictory to the constitution and the idea conveyed by HTI namely the Khilafah is part of the teachings of Islam. In this paper, the author examines how HTI embodies the idea of the Khilafah. From the results of the study can be concluded that there are three strategies undertaken in realizing the Khilafah is first, the stage of coaching and cadre (tatsqif); second, interaction and struggle (marhalah tafaul wal kifah); third, the Acceptance of Power and Application of Law by the State (Marhalah tathbiq ahkamul Islam).
Keywords
Hizbut Tahrir, HTI, Khilafah, Strategi
References
Abdul Qadim Zallum, Sistem Pemerintahan Islam, (Bangil : Al-Izzah, 2002), hal. 93-95.
Abdullah at-Tharablusi, 2000 Perubahan Mendasar Pemikiran Sayyid Qutub, terj. M. Maghfur Wachid, Surabaya: Ibadah.Net,
al-Ghazali Imam, Al-Mustashfa, Juz I, Mesir: Al-Matba'ah al-Tijariyah al-Kubra, 1937
Ali Ridha Adnan al-Nahwi, Al-Syura La al-Dimukratiyah, Kairo: Dar al-Shahwah li al-nasyr, 1985
Al-Mawardi, Al-Ahkam as-sulthaniyyah, Al-Qahirah: Dar Al-Hadits, 2006
al-QardawiYusuf, Fiqh Daulah dalam Perspektif Al-Qur'an dan Sunnah, terj, Suhardi, Jakarta: Raja Grafindo, 1994
An-Nabhani Taqiyuddin, Asy-Syakhsiyyah Al-Islamiyyah, jilid I, Beirut: Dar al-Ummah, 1994
An-nabhani Taqiyuddin, Nidzam al-Hukm fil Islam, Beirut; Dar al-Ummah,1994
Anonim, Mengenal Hizbut Tahrir dan strategi Dakwah Hizbut Tahrir, Terj. cet IV, Bogor: Pustaka Thariqul Izzah, 2010
ArcherClive, International Organization. London. Allen & Unwin Ltd, 1983
As'Ad Said Ali, Ideologi Gerakan Pasca-Reformasi: Gerakan Sosial Politik Dalam Tinjauan Ideologis, Jakarta:LP3ES, 2012
dalam Jurnal Islamica, Vol. 6, No. 1, September 2011, h. 1-2.
Endang Turmudzi dan Riza Sihabudin, (ed), Islam dan Radikalisme di Indonesia, Jakarta: LIPI Press, 2006
Esposito.John L, (ed.), The Oxford Encyclopedia of The Modern Islamic World, New York: Oxford University Press, 1995
Fathiy Syamsuddin Ramadhan A Nawiy, panduan Lurus Memahami Khilafah Islamiyyah Menurut Kitab Kuning, Jakarta: Wadi Press, 2013
Hafidz Abdurrahman, "Hizbut Tahrir Masuk Parlemen Mengapa Tidak?" dalam Majalah Hidayatullah, Surabaya: April 2005
HamidTijaniAbd.Qadir, Pemikiran Politik Dalam Al-Quran, Jakarta: Gema insane Press, 2001
Hartleb, Florian, 2012. "European Project in Danger? Understanding Precisely the Phenomena 'Eurosceptism, Populism, and Extremism' in Times of Crisis", Canadian Center of Science and Education, Vol. 4, No. 5, pp. 45-63.
Hasan Abul, Muslim, Shahih Muslim, (Semarang: Toha Putra, t.th.)
Hizbut Tahrir, Mengenal Hizbut Tahrir dan Strategi Dakwah Hizbut tahrir, Bogor: Pustaka Thariqul Izzah, Cet. III, 2009
Hizbut Tahrir, Mengenal Hizbut Tahrir Partai Islam Ideologis, terj. Abu Afif dan Nur khalis, Bogor: Pustaka Thariqul Izzah, 2000
Hizbut Tahrir, Strategi Dakwah Hizbut Tahrir, terj. Abu Fuad dan Abu Raihan, Bogor: Pustaka Thariqul Izzah, 2000
Hizbut-Tahrir Indonesia, Partai Politik dalam Islam, Jakarta: HTI Press.2008
Huwaid Fahmi, Li al-Islam wa al-Dimukratiyah, Kairo: Markaz al-Ahram li al-Thiba'ah wa al-Nasyr, 1993
I.J. Rosenthal, Islam in the Modern National State, (Cambridge: University Press, 1965)
Ibnu Khaldun, Mukaddimah, terj, Masturi Ilham, dkk, Jakarta: Pustaka Al-Kautsar, 2001
Ibnu Khaldun, Mukaddimah, terj. Jakarta: Pustaka Alkautsar, 2011
Ibnu Taimiyah, Majmu` Fatawa, Tahqiq: Anwar AlBaz (Dar El-Wafa, 2005M/1426) Cet. III
Masdar Hilmy, "Akar-Akar Transnasionalisme Islam Hizbut Tahrir Indonesia",
Milton-Edwards, Beverly, 1996. Islamic Politics in Palestine. London and New York: Tauris.
Mohamad Rafiuddin, 2015, "Mengenal Hizbut Tahrir (Studi Analisis Ideologi Hizbut Tahrir vis a vis NU)". Islamuna. Vol 2, No 1 (2015) (29-55)
Mohammaddin, 2016,"Gerakan Dakwah Hizbut Tahrir Indonesia", JIA, vol. 17, no. 01, (47 - 62)
Muhammad Din Syamsuddin, Islam dan Politik Era Orde baru, Jakarta: Logos, 2001
Nilda Hayati, 2017 "Konsep Khilafah Islamiyyah Hizbut Tahrir Indonesia, Kajian Living al-Qur'an perspektif Komunikasi. Epistemé, Vol. 12, No. 1, (169 – 200)
Rais Dhiauddin, Teori Politik Islam, Jakarta: Gema Insani Press, 2001
Rodhi Muhammad Muhsin, Tsaqofah Dan Metode Hizbut Tahrir Dalam Mendirikan Negara Khilafah Islamiyah, Jakarta: Al-Izzah , 2008
RosenthalI.J., Islam in the Modern National State, Cambridge: University Press, 1965
Syamsuddin Ramadhan An-Nawiy, Panduan lurus memahami Khilafah Islamiyah, menurut Kitab kuning, Jakarta:Wadi-Press,2013
Whine, Michael, 2006. "Is Hizb ut-Tahrir Changing Strategy or Tactics?", Center for Eurasian Policy Occasional Research Paper, Series. 1, No. 1.
Zainul Kamal, dkk., Islam Negara dan Civil Society ;Gerakan dan pemikiran Islam Kontemporer, Jakarta: Paramadina, 2005
DOI:
http://dx.doi.org/10.24014/af.v17i1.5337
Refbacks
There are currently no refbacks.
Editorial Office Board
Pascasarjana UIN Sultan Syarif Kasim Riau
Jl. KH. Ahmad Dahlan, No. 94 Kode Pos : 28129.
Contact Person :
Khairunnas Jamal
khairunnasjamal@uin-suska.ac.id
0823 6130 7171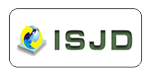 This work is licensed under a
Creative Commons Attribution 4.0 International License
.
View My Stats