METODE PEMBELAJARAN KITAB KUNING DI PONDOK PESANTREN DAARUN NAHDHAH THAWALIB BANGKINANG
Abstract
This paper discussed about "The Method of Learning of the Yellow Book at Daarun Nahdhah Thawalib Boarding School Bangkinang". The research was conducted with qualitative descriptive approach and the technique data collection was done by interview, documentation, and observation technique. The result of the research showed that the method of learning of the yellow book in Daarun Nahdhah Thawalib Boarding School Bangkinang used mixed method, meaning that sometimes the ustadz / ah who read it actively, while students only hear or read the reading and the explanation of the ustadz / ah. This method is known as the bandongan method. On the contrary, sometimes students are active, meaning students read and translate word by word, while ustadz / ah supervise, assess, and guide students ability maximally in mastery of yellow book material.
Keywords
Metode; Pembelajaran; Kitab kuning
References
Bungin, Burhan. Metodologi Penelitian Kualitatf. Jakarta: Raja Grafindo Persada. 2007.
http://ponpesdaarunnahdhah.sch.id/visi-dan-misi. Diakses pada pukul 22.30 WIB tanggal 12 September 2016.
Masdar F. Mas'udi. Pergulatan Pesantren. Jakarta: P3M. Tt.
Muhaimin. Pemikiran Pendidikan Islam. Bandung: Trigenda Karya. 1993.
Muqoyyidin, Andik Wahyun. Kitab Kuning dan Tradisi Riset Pesantren di Nusantara. Jurnal Ibda': Jurnal Kebudayaan Islam, Vol 2, No. 2, Juli-Desember 2014.
Qomar, Mujamil. Strategi Baru Pengelolaan Lembaga Pendidikan Islam; Manajemen Pendidikan Islam. Jakarta : Erlangga. 2007.
Saridjo, Marwan. dkk, Sejarah Pondok Persantren di Indonesia. Jakarta : Dharma Bhakti. 1982.
Siradj, Sa'id Aqiel. Dkk. Pesantren Masa Depan. Cirebon: Pustaka Hidayah. 2004.
Syafe'i, Imam. Model Kurikulum Pesantren Salafiyah dalam Perspektif Multikultural. Jurnal Al Tadzkiyyah: Jurnal Pendidikan Islam, Volume 8, Edisi II. 2017.
Thariqussu'us, Muhammad. Model-model Pengembangan Kajian Kitab Kuning di Pondok Pesantren. Jurnal At Tajdid: Jurnal Ilmu Tarbiyah. Volume 1, No.2, Juli 2012.
Turmudi, Endang. Perselingkuhan Kiai dan Kekuasaan. Yogyakarta: LkiS. 2004.
DOI:
http://dx.doi.org/10.24014/af.v17i1.5139
Refbacks
There are currently no refbacks.
Editorial Office Board
Pascasarjana UIN Sultan Syarif Kasim Riau
Jl. KH. Ahmad Dahlan, No. 94 Kode Pos : 28129.
Contact Person :
Khairunnas Jamal
khairunnasjamal@uin-suska.ac.id
0823 6130 7171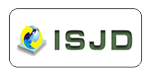 This work is licensed under a
Creative Commons Attribution 4.0 International License
.
View My Stats