BUKU TEKS AL-LUGHAH AL-'ARABIYAH AL-MU'ĀSHIRAH BAGI PENUTUR NON ARAB Desain, Kontruksi dan Implementasi
Abstract
Textbook is one components that affects the achievement of learning goals, especially the Arabic text books. The book al-Lughah al-'Arabiyah al-Mu'ashirah was written by Eckehard Schulz is one of the Arabic language textbooks that studied by the Arabic language learners. This Arabic textbook is an intensive basic course in Arabic language for beginners student at the Oriental Institute of the University of Leipzig Germany. This book aims to study Standar and Modern Arabic Language, both written and communication. Therefore, this article will describe about the contents and systematic book comprehensively. Beside that, this book will be analyzed more in depth with the design criteria ideal textbook development through several stages such as selection, gradation, presentation and repetition. finally, through it will be known aspects of important notes and excellences as a Arabic text book for non Arab.
Keywords
Arabic Text Book, Design Materials Development, Modern
References
A Rahmat Rosyadi, 2008. Menjadi Penulis Profesional Itu Mudah : Proses Kreatif Menulis dan Menerbitkan Buku Sekolah dan Perguruan Tinggi, .Bogor : Ghalia Indonesia.
Abdul Majid, 2008. Perencanaan Pembelajaran: Mengembangkan Standar Kompetensi Guru, Bandung: Remaja Rosdakarya.
Acep Hermawan, 2011. Metodologi Pembelajaran Bahasa Arab, Bandung: Rosdakarya.
Al-Ghalli, 1991. Usus al-'Idâd al-Kutub al-Ta'lîmiyah li Ghair al-Nathiqîna bihâ, .Riyadh: Dar al-I'tisham.
Andi Prastowo, 2014. Pengembangan Bahan Ajar Tematik; Tinjauan Teoritis dan Praktik, Jakarta: Penerbit Kencana.
Bambang Kaswanti Porwo, 1990. Pragmatik dan Pengajaran Bahasa, Yogyakarta: Kanisius.
Ebta Setyawan, KBBI Offline Versi 1.1. Freeware@ 2010, http:/ebsoft.web.id
Eckehard Schulz, 2012 .Bahasa Arab Baku dan Modern; Al-Lughah al-'Arabiyah al-Mu'âshirah, Yogyakarta: LkiS.
Fathi Yunus., dkk, 1984. Ta'lîm al-Lughah al-'Arabiyah, Cairo: Dar al-Nahdah.
Johan Wahyudi, Menulis untuk Masa Depan, http://lifestyle.kompasiana.com/. [diakses pada Maret 2017].
Mamandena, Telaah Buku Teks Bahasa Indonesia. Blogspot.com//Telaah Buku Teks Bahasa Indonesia. Html. [diakses Maret 2017]
Mansur Muslich, 2010. Text Book Writing, Yogyakarta: Arruz Media.
Muljanto Sumardi, 1975. Pengajaran Bahasa Asing: Sebuah tinjauan dari segi Metodologi . Jakarta: Bulan Bintang.
Nurhadi, 1995. Tata Bahasa Pendidikan (Landasan Penyusunan Buku Pelajaran Bahasa, Semarang: IKIP Semarang Press.
Pius A Partanto dan M,Dahlan Al-Barry. 2001. Kamus Ilmiah Populer, Surabaya: Arkola.
R Masri Sareb Putra, 2007. How to Write Your Own Text Book: Cara Cepat dan Asyik Membuat Buku Ajar yang Powerful, Bandung : Kolbu.
Rusydi Ahmad Thu'aimah, 1988. Dalîl 'Amal 'Idâd al-Mawâd al-Ta'lîmiyah li Barâmij Ta'lîm al-Lughal al-'Arabiyah Li Nâthiqîna Bi Lughât Ukhrâ. Ribath: Mansyûrât al-Muzhamah al-Islamiyah li al-Tarbiyah wa al-'Ulûm wa al-Tsaqâfah.
, 1989. Ta'lim al-Arabiyah Lighairi al-Natiqin Biha. Mesir: Mansyurat al-Munazzhamah al-Islamiyah Li al-Tarbiyah Wa al-'Ulum Wa al-Tsaqafah.
S. Nasution, 1987. Teknologi Pengajaran, Bandung: Tarsito,
Sa'dun Akbar, 2013. Instrumen Perangkat Pembelajaran, Bandung: Rosdakarya.
Syamsuddin Asyrofi, 1988. Metodologi Pengajaran Bahasa Arab: Analisa Textsbook Bahasa Arab. Yogyakarta: Sumbangsih.
Tim Penyusun Direktorat Pembinaan Sekolah Menengah Atas Dirjen manajemen pendidikan dasar dan menengah depdiknas, 2008. Panduan pengembangan Bahan Ajar, Jakarta: Depdiknas.
Wikipedia, Ta'rîf al-Kitâb. http://ar.wikipedia.org/wiki/. [diakes pada Maret 2017].
Wilardjo L., 1989. .Buku Teks di Bidang Ilmu dan Teknologi: dalam Kritis, (No. 3 th. III, Januari.
DOI:
http://dx.doi.org/10.24014/af.v17i1.5123
Refbacks
There are currently no refbacks.
Editorial Office Board
Pascasarjana UIN Sultan Syarif Kasim Riau
Jl. KH. Ahmad Dahlan, No. 94 Kode Pos : 28129.
Contact Person :
Khairunnas Jamal
khairunnasjamal@uin-suska.ac.id
0823 6130 7171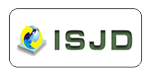 This work is licensed under a
Creative Commons Attribution 4.0 International License
.
View My Stats