ISLAM DAN TAMADDUN MELAYU : Menatap Masa Depan
Abstract
Islam is brought by the Prophet Muhammad Rasulullah SAW to the entire people for all aspects of life, including in social-politics. He freed people from the dark age to the light of faith. Thus, Islam is a universal, perfect, flexible, elastic, and adaptable religion to the situation and condition. It is interesting to be researched in context of historical relay of Islam missionary. Islam develops cross over the dimention of ethnics, and geograhy, and keeps developing to the various region in the world.
Keywords
Islam, civilization, and Malay
References
Abdul Rahman Haji Abdullah, Pemikiran Umat Islam Di Nusantara: Sejarah
dan Perkembangannya Hingga Abad Ke-19, (Kuala Lumpur: Dewan
Bahasa dan Pustaka, 1990).
Azyumardi Azra, Renaissans Islam Asia Tenggara, (Bandung : Rosydakarya),
.
Djoko, Suryo dalam Ekonomi Masa Kesultanan, Ensiklopedi Tematis Dunia Islam Asia Tenggara, (PT. Ichtiar Baru van Hoeve), Jilid 5
Bambang Budi Utomo. 2011. Atlas Sejarah Indonesia Masa Islam. Jakarta: Kementerian Kebudayaan dan Pariwisata.
Hall, D.G.E. Sejarah Asia Tenggara, (Surabaya: Usaha Nasional, 1988).
Said Agil Husin al-Munawar, Al-Qur'an Membangun Tradisi Kesalehan Hakiki (Cet. III; Jakarta: Ciputat Press, 2003).
Wheatley, Paul. 1959. "Geographical Notes on some Commodities involved in Sung Maritime Trade" dalam JMBRAS. Vol. 32. Singapore
DOI:
http://dx.doi.org/10.24014/af.v14i2.4006
Refbacks
There are currently no refbacks.
Editorial Office Board
Pascasarjana UIN Sultan Syarif Kasim Riau
Jl. KH. Ahmad Dahlan, No. 94 Kode Pos : 28129.
Contact Person :
Khairunnas Jamal
khairunnasjamal@uin-suska.ac.id
0823 6130 7171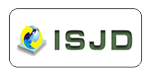 This work is licensed under a
Creative Commons Attribution 4.0 International License
.
View My Stats