IMPLEMENTASI MANAJEMEN RISIKO DALAM BISNIS MENURUT TINJAUAN EKONOMI ISLAM (Studi Kasus Pada Perusahaan Odiva (rental VCD/DVD) Panam-Pekanbaru)
Abstract
This study was conducted to see the implementation of enterprise risk management at Odiva (VCD/DVD rental) branch Panam, Pekanbaru and economic overview of Islam against it. Subjects were led (store manager) and its object is the implementation of risk management to business and economic review it. The study population was all employees of the company, amounting to 4 people, all of which were sampled (total sampling). The data used are primary data in the form of interviews, and secondary data from company documents related to the study. Data analysis was descriptive qualitative. The results indicate the implementation of risk management is done through planning and control are applied according to standard operating procedures that have been established by the parent company. Every year, the parent company sent audit teams into every branch Odiva throughout Indonesia. The lease transactions undertaken by the member (ijarah) are terms of benefits and meets the principles of syari'ah , which is free of gharar and maisir . Risk-managed companies are expected risk is not unexpected risk . Application of fines for members who are late in repayment acceptable to refer Imam Shafi'i opinion, Imam Ahmad and Imam Malik. Risk sharing principle put forward by the company in the process of risk management to control/mitigate the risks minus deposit balances held by the members, will not be considered detrimental to both parties.
Keywords
Risk management, ijarah, gharar, maisir
References
Abu Daud Sulaiman bin al Asy'ats al Azdi as Sijistani. 1994. Sunan Abu Daud, tahqiq: Sidqi Muhammad Jamil, Jilid ke-3, Beirut: Darul Fikr.
Abu Isa Muhammad bin Saurah at Tirmidzi. 1995. Al Jami' as Shahih Sunan at Tirmidzi, tahqiq: Kamal Yusuf al Hut, Jilid ke-4, Beirut: Darul Kutub al 'Ilmiyah.
Al Bukhari, Muhammad ibn Ismail. 1994. Shahih Al Bukhari, tahqiq: Syaikh Abdul Aziz bin Abdullah bin Baz, Jilid ke-7, Beirut: Darul Fikr.
Al Faqih Abul Wahid Muhammad bin Achmad bin Muhammad Ibnu Rusyd. 2007. Bidayatul Mujtahid: Analisa Fiqih Para Mujtahid, alih bahasa oleh Imam Ghazali Said, Achmad Zaidun, Jilid ke-3, Cet. ke-3, Jakarta: Pustaka Amani.
Amin, Riawan. 2010. Menggagas Manajemen Syrariah: Teori dan Praktik The Celestial Management, Jakarta: Salemba Empat.
Ayub, Muhammad. 2009. Understanding Islamic Finance: A-Z Keuangan Syariah, alih bahasa oleh Aditya Wisnu Pribadi, Jakarta: PT. Gramedia Pustaka Utama.
Dahlan, Abdul Azis. 2003. Ensiklopedi Hukum Islam, Jilid ke-2, Cet. ke-6, Jakarta: Ichtiar Baru van Hoeve.
Darmawi, Herman. 2006. Manajemen Risiko, Cet.ke-10, Jakarta: PT. Bumi Aksara.
Djohanputro, Bramantya. 2008. Manajemen Risiko Korporat, Jakarta: PPM.
Fahmi, Irfan. 2011. Manajemen Risiko: Teori, Kasus, dan Solusi, Cet. ke-2, Bandung: Alfabeta.
Greuning, Hennie van dan Zamir Iqbal. 2011. Risk Analysis for Islamic Banks: Analisis Risiko Perbankan Syariah, alih bahasa oleh Yulianti Abbas, Jakarta: Salemba Empat.
Hafidhuddin, Didin dan Hendri Tanjung. 2003. Manajemen Syariah Dalam Praktik, Jakarta: Gema Insani Press.
Haris, Helmi. 2007. Pembiayaan Kepemilikan Rumah-Sebuah InovasiPembiayaan Perbankan Syari'ah. Jurnal La_Riba.1 (1):121-123.
Idroes, Ferry N. 2008. Manajemen Risiko Perbankan: Pemahaman Pendekatan 3 Pilar Kesepakatan Basel II Terkait Aplikasi Regulasi dan Pelaksanaannya di Indonesia, Jakarta: Rajawali Pers.
Kasidi. 2010. Manajemen Risiko. Bogor: Ghalia Indonesia.
Masyhud Ali. 2006. Manajemen Risiko: Strategi Perbankan dan Dunia Usaha Menghadapi Tantangan Globalisasi Bisnis, Jakarta: Raja Grafindo Persada.
Munawwir, Achmad Warson dan Muhammad Fairuz. 2007. Kamus Al-Munawwir: Indonesia-Arab, Surabaya: Pustaka Progressif,.
Muslich, Ahmad Wardi. 2010. Fiqh Muamalat, Jakarta: Amzah.
Muslich, Muhammad. 2007. Manajemen Risiko Operasional: Teori dan Praktik, Jakarta: PT. Bumi Aksara.
Purwanto, Erwan Agus dan Dyah Ratih Sulis. 2012. Implementasi Kebijakan Publik: Konsep dan Aplikasinya di Indonesia, Yogyakarta: Gava Media.
Rivai, Veithzal dan Rifki Ismail. 2013. Islamic Risk Management for Islamic Bank: Risiko Bukan untuk Ditakuti, tapi Dihadapi dengan Cerdik, Cerdas, dan Profesional, Jakarta: Gramedia Pustaka Utama.
Sabiq, Sayyid. 2007. Fiqih Sunnah, alih bahasa oleh Nor Hasanuddin, Jilid ke-4, Cet. ke-2, Jakarta: Pena Pundi Aksara.
Salim, Abbas. 2005. Asuransi dan Manajemen Risiko, Ed. ke-2, Cet. ke-8, Jakarta: Raja Grafindo Persada.
Sinn, Ahmad Ibrahim Abu. 2012. Manajemen Syariah: Sebuah Kajian Historis dan Kontemporer, Jakarta: Rajawali Pers.
Soehatman Ramli. 2010. Pedoman Praktis Manajemen Risiko Dalam Perspektif K3, Jakarta: PT. Dian Rakyat.
Sofyan, Iban. 2005. Manajemen Risiko, Yogyakarta: Penerbit Graha Ilmu.
Suhendi, Hendi. 2007. Fiqh Muamalah, Cet. ke-3, Jakarta: RajaGrafindo Persada.
Yasa, I W. Wedana. I G. B. Sila Dharma dan, I Gst. Ketut Sudipta. 2013. Manajemen Risiko Operasional dan Pemeliharaan Tempat Pembuangan Akhir (TPA) Regional Bangli di Kabupaten Bangli, Jurnal Spektra, Vol 1, No.2, Juli 2013.
Yunasril Ali. 2005. Pilar-pilar Tasawuf, Cet. Ke-4, Jakarta: Kalam Mulia.
DOI:
http://dx.doi.org/10.24014/af.v12i2.3867
Refbacks
There are currently no refbacks.
Editorial Office Board
Pascasarjana UIN Sultan Syarif Kasim Riau
Jl. KH. Ahmad Dahlan, No. 94 Kode Pos : 28129.
Contact Person :
Khairunnas Jamal
khairunnasjamal@uin-suska.ac.id
0823 6130 7171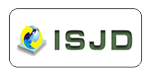 This work is licensed under a
Creative Commons Attribution 4.0 International License
.
View My Stats