TASHAWWUF TAHRIKI: Anti Korupsi
Abstract
Dynamic shufism developts positive thinking and realistic behavior about of paradigm of the material, spiritual  and moral. Shufis  are convinced anticorruption. Corruption in Indonesia especially has been in a virus, savage cancer and serious condition and its dangers are out of ordering state and civil society life in the fields of politics (money politics), economy (legalling all ways obtain money and wealth) and law (manipulation of facts). Problem solving these fenomena, anticorruption movements have been done every where, either by an individual, the state or social organization, however, its result is not yet satisfactory. One of the effective methods (thariqah) according to dynamic shufism perspective to solve corruption (fasad or risywah  in al-Qur`an and tradition term),  collusion and nepotism stressing  corruption is a polytheism (syirik). It is a pity, corruption is not yet awared or realized of one of polytheistic existence. In a polytheistic context  necessary is interpreted by perspective of dynamic shufism. Polytheism (syirik) indicate a long time   public and envirement corruption and humankind suffering. Corrupters must be heavily punished and psychotherapy in order to be cured of a psychological disease and moral hazard or immoral.
Keywords
Tashawwuf Tahriki, anticorruption, polytheism and corruption
References
Abduh, M.Arrafie, Corak Tashawwuf Abdurrahman Shiddiq dalam Syair-Syairnya, (Pekanbaru: Suska Press, 2008).
Abdullah,Taufik, editor, Agama, Etos Kerja dan Perkembangan Ekonomi, (Jakarta: Yayasan Obor, 1988).
Alatas, Syed Husein, Korupsi; Sifat, Sebab dan Fungsi, (Jakarta: Dzikrul Hakim, 1997).
Al-Jurjani, Ali ibnu Muhammad, Kitab al-Ta'rifat, (Beirut: Maktabah Lubnan, 1978).
Al-Munawi, M.Abdu al-Rauf, al-Tawqif 'ala Muhimmati al-Ta'rif, (Beirut: Dar al-Fikr, 1410 H/1990 M).
Aziz, Abdul, Ekonomi Shufistik Model al-Ghazali, Pemikiran al-Ghazali tentang Moneter dan Bisnis, (Jakarta: Wangsa Merta, 2004).
Azizy, A.Qodri, Cara Kaya dan Menuai Surga, (Jakarta; Renaisan, 2005).
Baalbaki, Rohi, al-Mawrid, A Modern Arabic-English Dictionary, (Beirut: Dar el-Ilm Lilmalayin, 2000).
Badudu, J.S., dan Sutan Mohammad Zain, Kamus Umum Bahasa Indonesia, (Jakarta: Pustaka Sinar Harapan, 1994).
Binawan, L. dan Al.Andang, editor, Korupsi Kemanusiaan, Menafsirkan Korupsi (dalam) Masyarakat, (Jakarta: Kompas Media Nusantara, 2006).
Buletin Anti Korupsi, Partnership, Desember 2004.
Damanhuri, Didin S., Korupsi, Reformasi dan Masa Depan Ekonomi Indonesia, (Jakarta: Lembaga Penerbit Fakultas Ekonomi Universitas Indonesia, 2006).
Dawud, Abu, Sunan Abi Dawud, (Beirut: Dar al-Hadis, 1393).
Ibnu Hanbal, Ahmad, Musnad Ahmad, (Beirut: Dar al-Kutub al-'Ilmiyyah, 1412 H/1992 M).
Iqbal, Sir Muhammad, Islam and Ahmadism, penerjemah Machnun Husein, Islam dan Ahmadiyyah, Jawaban terhadap Pertanyaan-Pertanyaan Pandit Jawaharlal Nehru, Cetakan I, (Jakarta: Bumi Aksara, 1991).
Karim, Adiwarman, Ekonomi Islam, Suatu Kajian Mikro, (Jakarta: KBC, 2004).
Komisi Pemberantasan Korupsi, Mengenali dan Memberantas Korupsi, (Jakarta: KPK, 2006).
Majalah, Tempo, 10 Desember 2006.
Laily Manshur, Ajaran dan Teladan Para Shufi, (Jakarta: Raja Grafindo Persada, 1999).
Majah, Ibnu, Sunan Ibnu Majah, Muhaqqiq Muhammad Fuad 'Abd al-Baqi, Juz II., (Beirut: Dar al-Ihya` al-Turats al-'Arabi, t.t.).
Marpaung, Leden, Tindak Pidana Korupsi, (Jakarta: Djambatan, 1989).
Masodang, M. Saleh, dan Andyana, JB., Kamus Umum Indonesia-Jepang, (Bandung: Pioner Jaya, 1986).
Munawwir, A.W., Kamus al-Munawwir Arab-Indonesia Terlengkap, (Krapyak: Pondok Pesantren al-Munawwir, 1984).
Nadjib, Emha Ainun, Kafir Liberal, (Yogyakarta: Proggress, 2005).
Nasution, Harun, Falsafat dan Mistisisme dalam Islam, Cetakan II, (Jakarta: Bulan Bintang, 1978).
-----------, Islam Ditinjau dari Berbagai Aspeknya, Jilid II., (Jakarta: Universitas Indonesia, 1986).
Otto, Rudolf, Mysticism East and West, A Comparative Analysis of The Nature of Mysticism, A Discussion of the Nature of Mysticism, transleted by Bertha L.Bracey and Richenda C.Payne, (New York: The Micmillan Company, 1972).
Rahmat, Jalaluddin, Islam Alternatif, (Bandung: Mizan, 1991).
Redaksi Penerbit Asa Mandiri, Undang-Undang Pemberantasan Tindak Pidana Korupsi, (Jakarta: Asa Mandiri, 2007).
Rodinson,Maxim, Islam and Capitalism, alih bahasa Asep Hikmat, Islam dan Kapitalisme, (Bandung, Iqra, 1982).
Salim, Peter dan Salim, Yenny, Kamus Bahasa Indonesia Kontemporer, (Jakarta: Modern English Press, 1991).
Shiddiq al-Banjari, Abdurrahman, Sya'ir Ibarat Khabar Qiamat Menuju Keinsafan, (Singapura: Maktabah Ahmadiyyah, 1344 H).
Smith, Walfred. C., Modern Islam in India, (Lahore: Asyraf, 1963).
Suharto, Rudhy, Revolusi Ruhani, Refleksi Tashawwuf Pembebasan, (Jakarta: Pustaka Intermasa, 2002).
Surat Kabar, Kompas, tanggal 25 Mei 2003 dan 21 Oktober 2004.
Surat Kabar, Suara Karya, tanggal 7 Maret dan awal Juni 2005.
Tirtobisono, Yan, Kamus Inggris-Mandarin-Indonesia, (Surabaya: Indah, 1996).
Turner, Bryan S, Weber and Islam, diterjemahkan oleh G.A.Ticoalu, Sosiologi Islam, Suatu Telaah Analitis atas Tesa Sosiologi Weber, (Jakarta: Rajawali, 1992).
Widoyono, Danang, dkk., Saatnya Warga Melawan Korupsi; Citizen Report Card untuk Pendidikan, (Jakarta: Indonesia Corruption Watch, 2006).
Wehr, Hans, A Dictionary of Modern Written Arabic, (Beirut: Libraire du Liban, 1980).
Zainuri, Achmad, Akar Kultural Korupsi di Indonesia, (Depok: CV.Cahaya Baru Sawangan, 2007).
DOI:
http://dx.doi.org/10.24014/af.v10i2.3847
Refbacks
There are currently no refbacks.
Editorial Office Board
Pascasarjana UIN Sultan Syarif Kasim Riau
Jl. KH. Ahmad Dahlan, No. 94 Kode Pos : 28129.
Contact Person :
Khairunnas Jamal
khairunnasjamal@uin-suska.ac.id
0823 6130 7171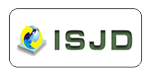 This work is licensed under a
Creative Commons Attribution 4.0 International License
.
View My Stats