MODEL PENGEMBANGAN PENDIDIKAN TINGGI: TELAAH ATAS EKSISTENSI DAN TANTANGAN PTAI DAN PERUBAHAN IAIN MENJADI UIN
Abstract
Model of Higher Education Development: A Study on the Existence and Challenge of PTAI and the Change of IAIN to UIN : The rationale behind change of the State Institute for Islamic Studies (IAIN) to the State Islamic University (UIN) is that Islam makes no discrimination between religious knowledge and general knowledge. The change of this status actually gives UIN a broader mandate compared to IAIN, that is, providing the community at large with the knowledge of Islam. This is in line with the new paradigm in higher education that has been formulated in national and international levels of education which, at the same time, studies the existence, opportunity and option being offered to develop itself to become a competitive higher education institution. UIN is in fact different from other general higher education institutions and even different from other Islamic higher education institutions. UIN should be able to relate its teaching materials to Islamic messages so that it is expected to produce Muslim scholars who possess two areas of knowledge, knowledge in science and technology and knowledge in the field of Islamic perspectives.
Keywords
IAIN, UIN, Islamic Higher Education Institutions
References
Abdullah, Amin, Menyatukan Kembali Ilmu-Ilmu Agama dan Umum: Upaya Mempertemukan Epistemologi Islam dan Umum, (Yogyakarta: Suka Press, 2003)
Amijaya, D.A Tisna, Kerangka Pengembangan Pendidikan Tinggi Jangka Panjang 1976-1985 (Jakarta: Dirjen Dikti, 1976)
Azra, Azyumardi, IAIN ditengah Paradigma Baru Perguruan Tinggi, (Jakarta: Dirjen Kelembagaan Agama Islam, 2002)
Dirjen Dikti, Task Force Pendidikan Tinggi (Implementasi Paradigma Baru di Pendidikan Tinggi) (Jakarta: Dirjen Dikti, 1999)
Fadjar, A. Malik, Platform Reformasi Pendidikan dan Pengembangan Sumber Daya Manusia (Jakarta: Dirjrn Binbaga Islam, 1999)
Hamidjojo, S. Santoso, Platform Reformasi Pendidikan Nasional (Jakarta: Tim Kerja Peduli Reformasi Pendidikan Nasional, 1998)
IAIN Jakarta, Proposal Pembentukan Universitas Islam Negeri (UIN) Syarif Hidayatullah (Jakarta: IAIN Syarif Hidayatullah, 1998)
Ranuwihardjo, Sukadji, Kerangka Pengembangan Pendidikan Tinggi Jangka Panjang 1986-1995, (Jakarta: Dirjen Dikti, 1985)
UNESCO, Higher Education in the Twenty-First Century: Vision and Action (Paris: UNESCO, 1998).
Wiratmo, Masykur, "Prospek PTAI di Indonesia (Mengamati Kecendrungan Perubahan ke Arah UIN)" (Jakarta: Swara Ditpertais, 2005), No. 24 Th, III, 03 Februari 2005
DOI:
http://dx.doi.org/10.24014/af.v5i2.3777
Refbacks
There are currently no refbacks.
Editorial Office Board
Pascasarjana UIN Sultan Syarif Kasim Riau
Jl. KH. Ahmad Dahlan, No. 94 Kode Pos : 28129.
Contact Person :
Khairunnas Jamal
khairunnasjamal@uin-suska.ac.id
0823 6130 7171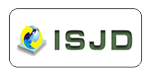 This work is licensed under a
Creative Commons Attribution 4.0 International License
.
View My Stats