FUNGSI LEMBAGA-LEMBAGA DALAM PELAKSANAAN OTONOMI DI BIDANG PENDIDIKAN: TELAAH ATAS KELEMBAGAAN DAN SDM
Abstract
The Function of Institutions in the Implementation of Autonomy in Education: A Study on Institutions and Human Resources : The implementation of good quality and equitable education is facing more complex challenges. Educational institutions which do not function properly and the low quality of human resources are the main factors besides other factors that need immediate attention in the world of Islamic education. The efficiency in education does require more decentralized management, as a matter of fact. The function of institutions in the implementation of autonomy in the area of Islamic education in particular should be able to manage and apply educational techniques autonomously either in the field of School-Based Management, organization, personnel, curriculum, facilities and infrastructure, studentship, cost and public relations as an opportunity or external environment as a challenge. The reposition of Islamic education in madrasah, modernization of boarding houses, and autonomy in higher education are the expectations of all sides in order to achieve good quality education which is managed by professional technical practitioners.
Keywords
Educational institutions, Autonomy in education, Madrasah.
References
Abdullah, Taufik, School and Politic: The Kaum Muda Movement in West Sumatra, (New York: Cornel University, 1971).
Amsyari, Fuad, Masa Depan Umat Islam Indonesia, (Bandung: al-Bayan, 1993)
Arifin, M., Perbandingan Pendidikan Islam, (Jakarta: Rineka Cipta, 2002).
Budi, Soetjipto, Paradigma Baru Manajemen Sumber daya Manusia, (Jogjakarta: Penerbit Amara Books, 2002).
Departemen Agama RI, Rekonstruksi Sejarah Pneidikan Islam di Indonesia, (Jakarta: Direktorat Jenderal Kelembagaan Islam, 2005)
Dep.Pendidikan dan Kebudayaan, Pendidikan di Indonesia dari Jaman ke Jaman, (Jakarta: PN Balai Pustaka, 1985).
Dhofier, Zamakhsari, Tradisi Pesantren, Studi Pandangan Hidup Kyai, (Jakarta: LP3ES, 1986).
Flippo, Edwin B., Manajemen Personalia, edisi keenam, jilid I, (Jakarta: Erlangga, 1996).
Halim, Abdul, Akuntansi dan Pengendalian Keuangan Daerah, (Jogyakarta: UPP AMP YKPN, 2002).
___________, Manajemen Keuangan Daerah, edisi I, (Jogyakarta: UPP AMP YKPN, 2001).
Hamka, Kenang-Kenangan Hidup, (Jakarta: Gapura, 1951).
Hasbullah, Otonomi Pendidikan, Kebijakan Otonomi Daerah dan Implikasinya terhadap Penyelenggaraan Pendidika, (Jakarta: RajaGrafindo Persada, 2006).
_________, Sejarah Pendidikan Islam di Indonesia, (Jakarta: Raja Grafindo, t.t).
Hendropuspito, Sosiologi Agama, (Jakarta: Kansius, 1988).
Hitami, Munzir, Mengonsep Kembali Pendidikan Islam, (Pekanbaru: Infinite Press, 2004).
Isa, Kamal Muhammad, Manajemen Pendidikan Islam, (Jakarta: Penerbit, Fukahati Aneska, 1994).
Jahrie, A.Fikri, Human Resources Management, (Jakarta: Ensena Dila Offset, 1999).
Langgulung, Hasan, Asas-Asas Pendidikan Islam, (Jakarta: Pustaka al-Husna, t.t)
Lembaga Adminsitrasi Negara, Sistem Manajemen Kinerja Otonomi Daerah, (Jakarta: Pusat Kajian Kinerja Otonomi Daerah, LAN, 2004).
Maksum, Madrasah, Sejarah dan Perkembangannya, (Jakarta: Logos, Wacana Ilmu, 1999).
Mangkuprawira, Sjafri, Manajemen Sumber Daya Manusia Strategik, (Jakarta: Ghalia Indonesia, 2003).
Prawiranegara, Alamsyah Ratu, Pembinaan Pendidikan Agama, (Jakarta: Depag RI, 1982)
Rais, Amin, Cakrawala Islam, Antara Cita dan Fakta, (Bandung: Mizan, 1989).
Tilaar, H.A. M., Manajemen Pendidikan Nasional, Kajian Pendidikan Masa Depan, (Bandung: Penerbit Rosdakarya, 2001).
Yunus, Mahmud, Sejarah Pendidikan Islam, (Jakarta: Hidakarya Agung, 1979).
DOI:
http://dx.doi.org/10.24014/af.v5i2.3775
Refbacks
There are currently no refbacks.
Editorial Office Board
Pascasarjana UIN Sultan Syarif Kasim Riau
Jl. KH. Ahmad Dahlan, No. 94 Kode Pos : 28129.
Contact Person :
Khairunnas Jamal
khairunnasjamal@uin-suska.ac.id
0823 6130 7171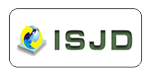 This work is licensed under a
Creative Commons Attribution 4.0 International License
.
View My Stats