PERJALANAN AVEROISME KE EROPA DAN PENGARUHNYA TERHADAP PERKEMBANGAN DUNIA MODEREN
Abstract
Averroism developed in Europe through translation of Ibn Rushd's works by his Jewish disciples. Averroism concept that the Europeans were very interested was that between religion and philosophy are not contradictive. Therefore, conflict between religionist and scientist might not occur. The entrance of Averroism to Europe brought about enlightenment in the West. Averroism's ideas opened the Western thought horizon about their underdevelopment in scientific field. This yet caused them to master the most progressive sciences until nowadays. e fishery, mining, mineral, oil and gas, etc. Positioning the exploration of the sea as one of common platform in economic development of Indonesia, it seems a feasible solution for the Indonesians to overcome the crisis.
Keywords
Averroism, renaissance, and Europe development
DOI:
http://dx.doi.org/10.24014/af.v4i2.3760
Refbacks
There are currently no refbacks.
Editorial Office Board
Pascasarjana UIN Sultan Syarif Kasim Riau
Jl. KH. Ahmad Dahlan, No. 94 Kode Pos : 28129.
Contact Person :
Khairunnas Jamal
khairunnasjamal@uin-suska.ac.id
0823 6130 7171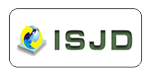 This work is licensed under a
Creative Commons Attribution 4.0 International License
.
View My Stats