FIKIH KELAUTAN PERSPEKTIF ALQURAN TENTANG PENGELOLAAN POTENSI LAUT
Abstract
the sea is one part of the earth. As khalifah Allah, human being is authorized to manage such parth of the earth to take the benefit from it. But the sea that is God's grant for human being life has to be preserved for nex generation which also have their righ og this God's grant. Therefore, for the exploration a well-balanced method is needed to avoid the of damage of the sea adn its contents. The sea beside as cheap transportation medium, it also contains much natural resources which can be explored like fishery, mining, mineral, oil and gas, etc. Positioning the exploration of the sea as one of common platform in economic development of Indonesia, it seems a feasible solution for the Indonesians to overcome the crisis.
Keywords
Fiqh, maritime potency, and al-Qur'ân
DOI:
http://dx.doi.org/10.24014/af.v4i2.3759
Refbacks
There are currently no refbacks.
Editorial Office Board
Pascasarjana UIN Sultan Syarif Kasim Riau
Jl. KH. Ahmad Dahlan, No. 94 Kode Pos : 28129.
Contact Person :
Khairunnas Jamal
khairunnasjamal@uin-suska.ac.id
0823 6130 7171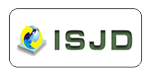 This work is licensed under a
Creative Commons Attribution 4.0 International License
.
View My Stats