PENGARUH BERBAGAI SISTEM TERHADAP SISTEM PENDIDIKAN ISLAM DI INDONESIA
Abstract
Education in Indonesia faces three great challengs, first, it is demanded to sustain the results of educational development, second, it is demanded to prefare competent human resources in order to be able in competition in global labour market, and finally, it is demanded to make changes and adaptations so that is able to realize a more democratic educational process. Islamic education as a system is much influenced by different systems that exist in life like socio-cultural, economic, and political systems. Motif of each system give siginificant influences to educational motif, curricula, subject matters, teachers, and other components.
Keywords
Islamic education, system and Islam
DOI:
http://dx.doi.org/10.24014/af.v4i2.3756
Refbacks
There are currently no refbacks.
Editorial Office Board
Pascasarjana UIN Sultan Syarif Kasim Riau
Jl. KH. Ahmad Dahlan, No. 94 Kode Pos : 28129.
Contact Person :
Khairunnas Jamal
khairunnasjamal@uin-suska.ac.id
0823 6130 7171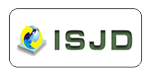 This work is licensed under a
Creative Commons Attribution 4.0 International License
.
View My Stats