PELEMBAGAAN HISBAH DI INDONESIA
Abstract
There is an inclination that the conscience of the Muslims more and more increase to apply their religious teachings for attaining spiritual and material needs. The conscience of studying Islamic teachings for implementation cannot be apart from the role of Islamic dakwah institutions. It cannot be denied that Islamic law is an un-separated sub-system of national legal system. It can be proved by institutionalization of Islamic law even though only in terms of family law, bequest, and donated property, and moreover the alms and pilgrimage institutions are recently founded. These legal products may be main indicator that prospect of Islamic law institutionalization including hisbah in Indonesia will be better, brighter, and more increasing in the future.
Keywords
Islamic law, hisbah, institutionalization
DOI:
http://dx.doi.org/10.24014/af.v3i2.3745
Refbacks
There are currently no refbacks.
Editorial Office Board
Pascasarjana UIN Sultan Syarif Kasim Riau
Jl. KH. Ahmad Dahlan, No. 94 Kode Pos : 28129.
Contact Person :
Khairunnas Jamal
khairunnasjamal@uin-suska.ac.id
0823 6130 7171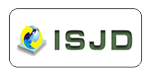 This work is licensed under a
Creative Commons Attribution 4.0 International License
.
View My Stats