REKONSTRUKSI PENDIDIKAN MORAL DI ERA GLOBAL: Studi terhadap Pemikiran Muhammad al-Ghazali; 1917-1996 M
Abstract
Suasana moral yang terdapat sekarang membuktikan, seluruh dunia menghadapi kekacauan moral, baik di Barat maupun di dunia Timur sampai ke berbagai pelosok desa. Situasi yang menyebabkan problematika manusia global semakin membengkak dan mengarah kepada selfishness (egoisme) dan the sense of purposelessness (tidak adanya tujuan hidup) menunjukkan menipisnya kesadaran akan nilai-nilai hidup di dunia. Krisis moral yang melanda umat manusia akhir abad ke-20 memasuki millenium ketiga ditandai oleh perubahan-perubahan yang mencengangkan, diwarnai oleh semakin majemuknya wacana sosial, kultural dan keagamaan. Pluralisme keagamaan juga menjadi masalah yang senantiasa diperdebatkan, sebagai konsekuensinya dalam kehidupan masyarakat, lambat laun akan berhadapan dengan persoalan munculnya pluralitas dalam kehidupan bermoral. Manusia tidak dapat lagi menemukan motif yang dapat mendorongnya mengikuti jalan kebenaran dan kemuliaan.
Keywords
Pendidikan, era global
DOI:
http://dx.doi.org/10.24014/af.v2i1.3724
Refbacks
There are currently no refbacks.
Editorial Office Board
Pascasarjana UIN Sultan Syarif Kasim Riau
Jl. KH. Ahmad Dahlan, No. 94 Kode Pos : 28129.
Contact Person :
Khairunnas Jamal
khairunnasjamal@uin-suska.ac.id
0823 6130 7171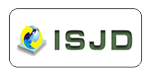 This work is licensed under a
Creative Commons Attribution 4.0 International License
.
View My Stats