WAWASAN KEINDONESIAAN DALAM TAFSIR AL QUR'AN AL KARIM KARYA MAHMUD YUNUS
Abstract
Tafsir Al Qur'an Al Karim by Mahmud Yunus who is one of the pioneers for the study of tafseer in Indonesian language. As a work of early interpretation, this interpretation of Mahmud Yunus has a peculiarity and gives a unique impression, both from the systematic presentation and the charge in the explorative meaning of the verses of the Qur'an. Among the interesting sides of this commentary are the efforts of the authors to accommodate the phenomena occurring in society at the time. In other words, this commentary is a form of response to the author's anxiety about the problematic common in the Indonesian public, hereinafter referred to as the insight of Indonesian-ness.
Keywords
Mahmud Yunus, Indonesian-ness
References
Anwar, Endang Saipul. Telaah Terhadap Al Qur'an dan Tafsirnya (Karya Tim Penyempurna Departemen Agama Republik Indonesia.. Jjurnal Adz Dzkira vol. 01, No. 01 (Januari-Juni) 2010.
Baidan, Nashiruddin. Metodologi Penafsiran Al Qur'an. Yogyakarta: Pustaka Pelajar. Baidan. 1998.
Baidan, Nashiruddin. Wawasan Baru Ilmu Tafsir. Yogyakarta: Pustaka Pelajar. 2004.
Eficandara Masril, Mohd. Nasran Mohammad, Muhammad Adib Syamsuddin dan Anwar Fakhri Omar. Prof. Dr. Mahmud Yunus: Tokoh Mujaddid dari Minangkabau. Selangor: Jabatan Syariah, Fakulti Pengkajian Islam, UKM, 2011.
Al Farmawi, Abu Hayy. Bidayah fi At Tafsir Al Maudhu'i, Dirasah Manhajiyah Maudhu'iyah. t.tp, 1976.
Federspiel, Howard M. Popular Indonesian Literature of the Qur'an terj. Bandung: Mizan. 1996.
Firdaus. Sifat-Sifat Guru dalam Pandangan Mahmud Yunus; (Tinjauan Psikologis-Pedagogis). Pekanbaru: Program Pasca Sarjana UIN SUSKA Riau. 2011.
Gusmian, Islah. Khazanah Tafsir Indonesia; dari Hermeneutika hingga Ideologi. Yogyakarta: LKIS. 2013.
Al Indunisi, Muhammad Hatta Abdul Fattah. Nasy'atu At Tafsîr bi Indûnisiya wa Tathawwurihi, Tt:Tp, 2012.
Kamal, Taufik Adnan. Rekrontruksi Sejarah Al Qur'an. Jakarta: Yayasan Abad Demokrasi. 2011.
Latif, M Sanusi . Riwayat Hidup dan Perjuangan 20 Ulama Besar Sumatera Barat. Islamic Center Sumatera Barat. 1981.
Rina, Malta. Artikel: "Pemikiran dan Karya-karya Prof. Dr. Mahmud Yunus tentang Pendidikan Islam". Padang: Ilmu Sejarah Pasca Sarjana UNAND. 2011.
Ar Rumi, Fahd Ibn 'Abdurrahman. Buhuts fi Ushul At Tafsir wa Manahijuhu. Riyadh: Maktabah At Taubah. tt.
Shihab, M Quraish. Kaidah Tafsir: Syarat, Ketentuan, dan Aturan yang Patut Anda Ketahui dalam Memahami Ayat-Ayat Al Qur'an. Tanggerang: Lentera Hati. 2013.
Suma, Muhammad Amin. Ulumul Qur'an. Jakarta: PT Rajawali Pers. Cet II. 2014.
Tim FKI RADEN. Al Qur'an Kita; Studi Ilmu, Sejarah dan Tafsir Kalamullah. Kediri: Lirboyo Press. 2011.
Tim Penulis IAIN Syarif Hidayatullah. Ensiklopedi Islam Indonesia. Jakarta: Djambatan. 1992.
Yunus, Mahmud. Tarjamah Qur'an Karim. Bandung: PT Al Ma'arif. cet. II.1975.
Yunus, Mahmud. Riwayat Hidup Prof. Dr. H. Mahmud Yunus. Jakarta: Hidakarya Agung. 1982.
Yunus, Mahmud. Tafsir Al Qur'an Al Karim. Jakarta: PT Hida Karya Agung. Cet. LXXIII. 2004.
Yuni, Asmi. Pemikiran Mahmud Yunus Tentang Metode Pendidikan Islam. Pekanbaru: Fakultas Tarbiyah UIN SUSKA Riau. 2011.
DOI:
http://dx.doi.org/10.24014/af.v16i1.3665
Refbacks
There are currently no refbacks.
Editorial Office Board
Pascasarjana UIN Sultan Syarif Kasim Riau
Jl. KH. Ahmad Dahlan, No. 94 Kode Pos : 28129.
Contact Person :
Khairunnas Jamal
khairunnasjamal@uin-suska.ac.id
0823 6130 7171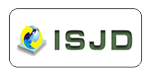 This work is licensed under a
Creative Commons Attribution 4.0 International License
.
View My Stats